Cloud Computing, mobile working places and smartphones are examples for increased mobility of our lifestyles. It is the average working day, where we find ourselves more and more outside of the classical working place situation. This leads to the general requirement, to combine personal mobility with excellent presentation capabilities. Critical parameters are to avoid transport of large and difficult to manage communication devices and to avoid cumbersome set-up as well as wiring up such devices at the place of intended use.
ENTWURFREICH took this basic requirement as a starting point how existing projector concepts and technologies may be transformed into a modern and appealing user experience. EYA is a novel approach to generate a product that is a fit-for-purpose solution within a changing real-world scenario. Main focus during development was put on maximizing ease of use, fast connectivity, high density media format processing while delivering a framework with the most compressed structure inside.
We introduce: EYA – presenting everywhere
EYA encompasses two different modes of use that left their marks in the subsequent design – transport (inactive mode) and presentation (active mode). Being in inactive mode, protection is the dominating theme: an aluminum frame protects depot-like the invisible moved-in parts resulting in space-saving and comfortable transportation activity.
The design of EYA appeals with a concise and simplified silhouette combined with the tantalizing tension between the different modes of transport and presentation. The surrounding aluminum framework conveys depot protection of valuable inside components in inactive transport mode, while activation through move-out of the presentation unit is supposed to deliver an emotional moment to the customer. Additional emphasis to presentation mode is layered on top by utilizing dynamic line shaping and accentuated air ventilation holes. Finally, an optimal alignment of EYA relative to the projection area is reached by a slight inclined positioning.
ENTWURFREICH demonstrates in the EYA project, that a process-oriented analysis of the intended real-world scenario results in an attractive product addressing customer's need appropriately.
We executed following services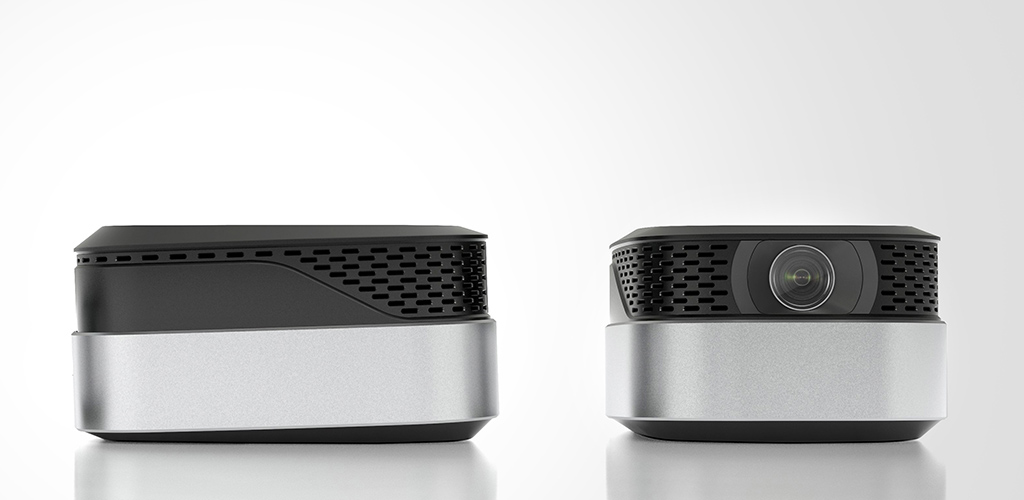 Like to hear more about this project?
Get in touch with Simon Gorski (CEO)
+49 (0)211 15964350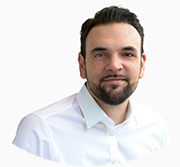 Press Package
Feel free to spread and send us a link. Download: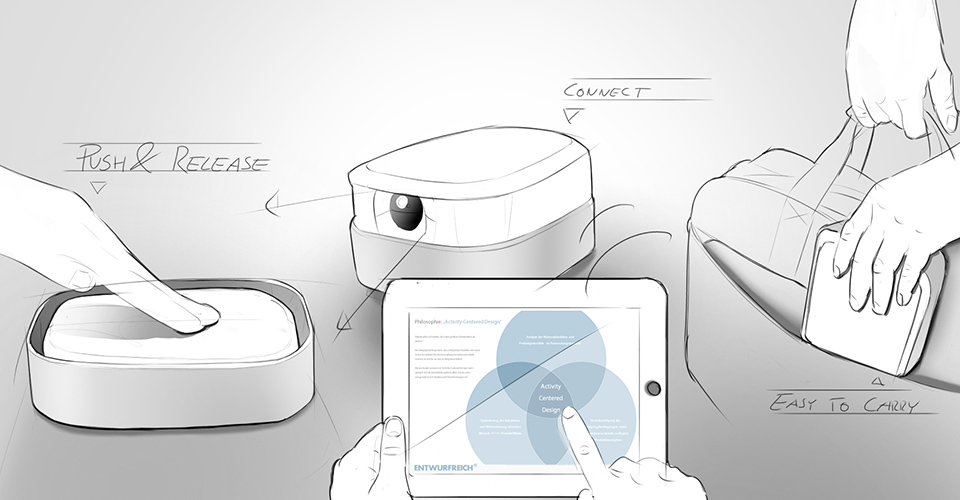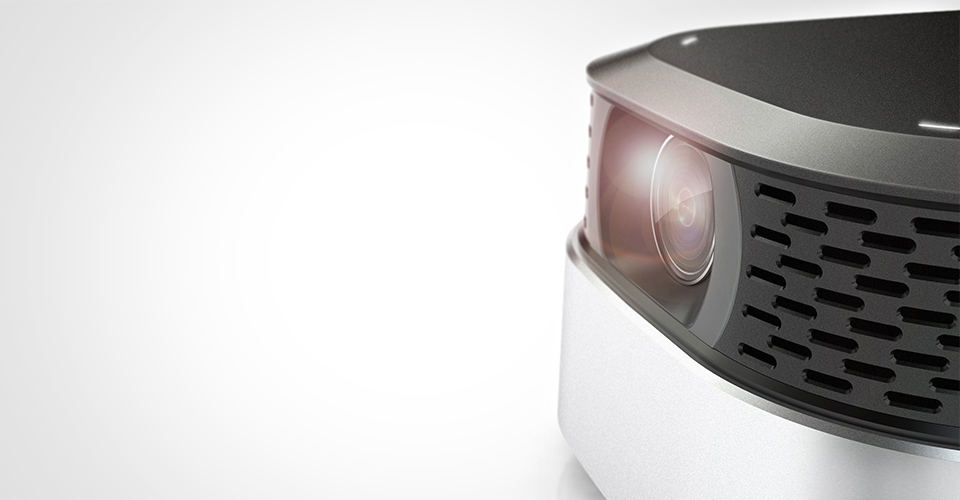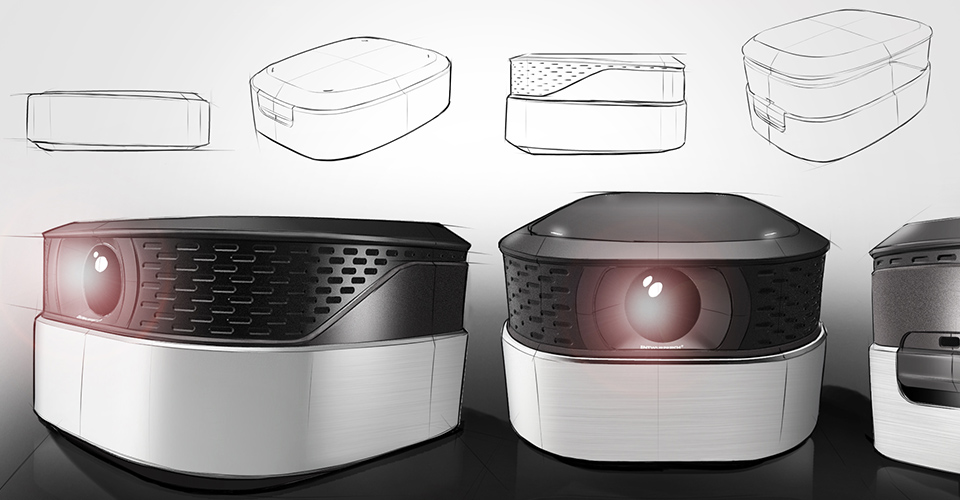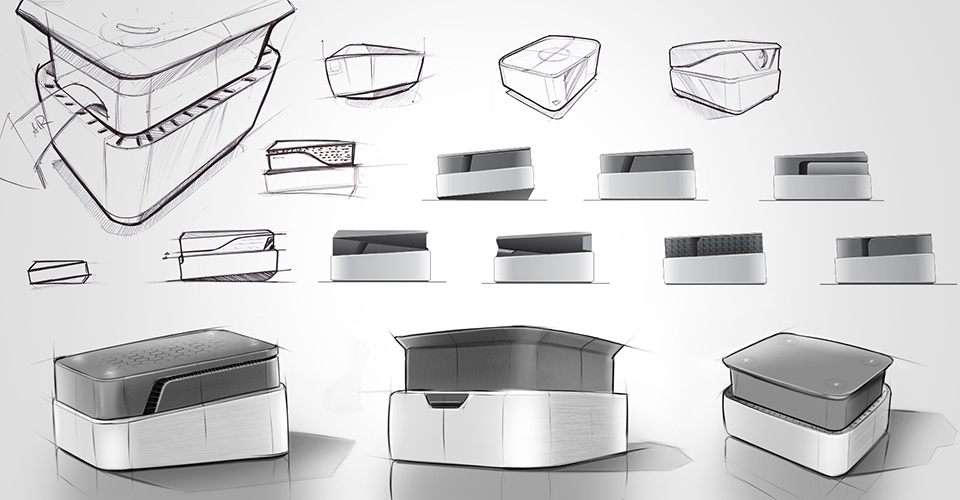 Related Work
How we improve the world.
Ready to get started?
Get in touch and we'll walk you through the rest.
We would love to get your feedback