Chic Chic
Future impact of tabletop & consumer goods
03 / 2020
What you can expect:
52 pages of expert knowledge

Analysis of 4 long-term megatrends affecting the tabletop industry

Expert strategies for the 5 most important leading trends
Professional tips: business opportunities related to the leading trends

3 interviews with tabletop and consumer goods industry innovators

Be aware: 4 trends to watch





Chic Chic
Future impact of tabletop & consumer goods
03 / 2020
What you can expect:
52 pages of expert knowledge

Analysis of 4 long-term megatrends affecting the tabletop industry

Expert strategies for the 5 most important leading trends
Professional tips: business opportunities related to the leading trends

3 interviews with tabletop and consumer goods industry innovators

Be aware: 4 trends to watch
future impact of tabletop & consumer goods
Excerpt from the interview with Mirko Reeh, CEO, Chroma Professional Cnives
Discover why: "Customers have noticed that if they have a good product, they don't always need a new one" – and what you can learn from a knife maker.
Chroma has made Japanese knives popular in Germany. How does Chroma differ from the competition today?
Mirko Reeh: Unlike many others, we continue to produce in Japan. There they make knives in the traditional way to get the great cutting pattern.
Is the format "fair" interesting to you at all?
MR: We had already noticed last year that there are fewer order transactions. It has become more and more of a presence and a way of exchanging ideas with traders and inspiring each other.
Your most expensive knife costs €60,000. What is so special about it?
MR: These knives are unique pieces made especially for us. The so-called "Katana" is used purely for representative purposes. The production takes 5–6 years and every day someone works on the knife. That is what makes it so special and expensive.
What make a knife a good knife?
MR: It starts with the composition of the steel. Then it must be properly ground, so that it can be easily reground at home. A good knife must last a lifetime.
How do you bind the customer to the brand?
MR: By having a good quality product. By being price stable and communicating that to our dealers. We do not do price discounts and let quality speak for itself.
What innovations can be made with knives at all? Or is everything design?
MR: Of course, design plays a big role for us and has always been at the center of attention. You can still make small innovations, but you won't reinvent the knife. It is always important to think about the requirements of the customer. A knife for sushi is clearly different from a knife for parmesan.
Do they incorporate trends into their process?
MR: Trends are very important for us. We don't follow every trend right now, but we do look at how the market and customer requirements change. Depending on requirements or changes in the kitchen, the demands on a knife naturally change.
As a full-range supplier, we want to offer something for everyone.
There are more and more vegetarians and vegans. How do you deal with this trend?
MR: We make some knives especially for vegetarians, or for vegetables and herbs. Over the last couple of years we have received increasing customer requests for high quality knives for the vegetable sector.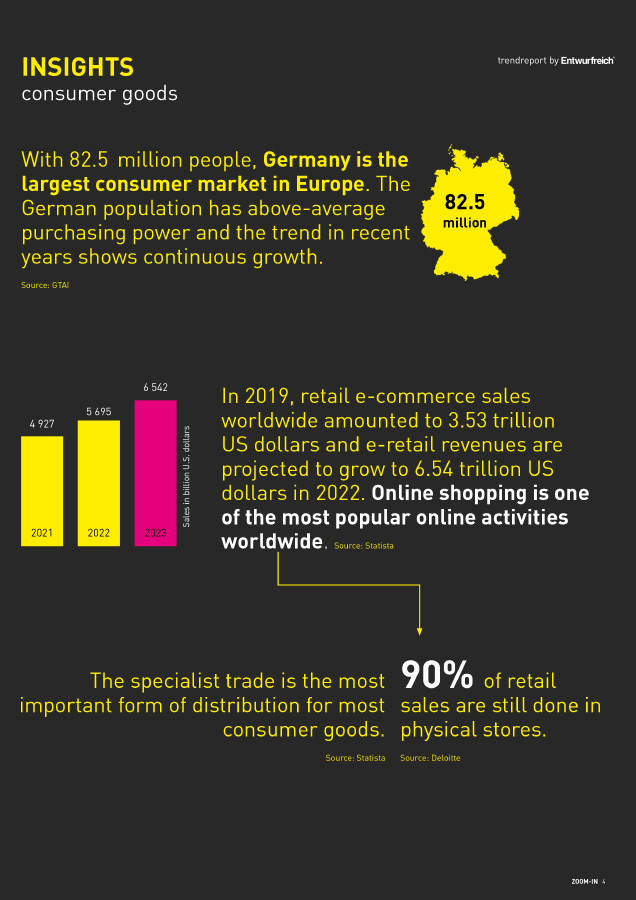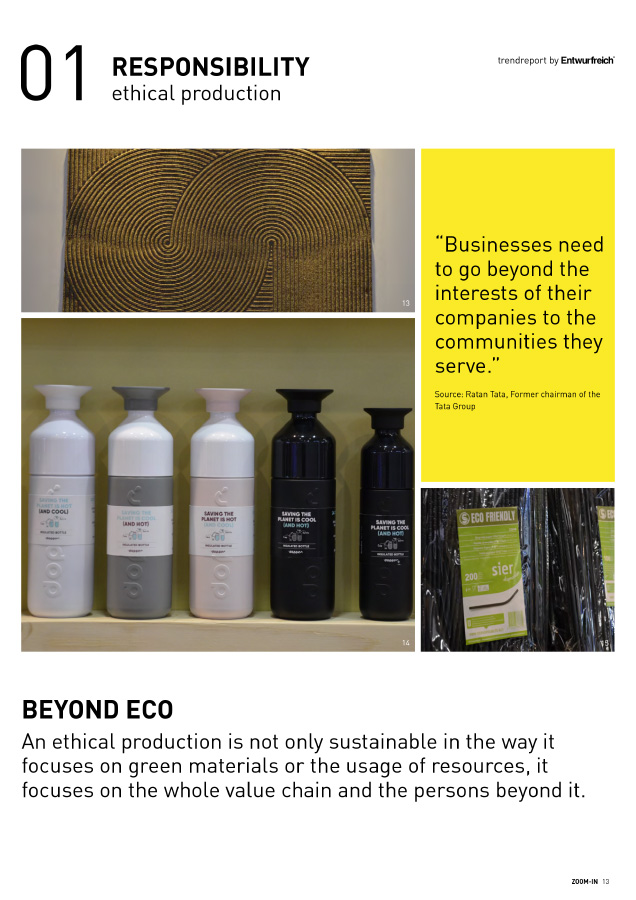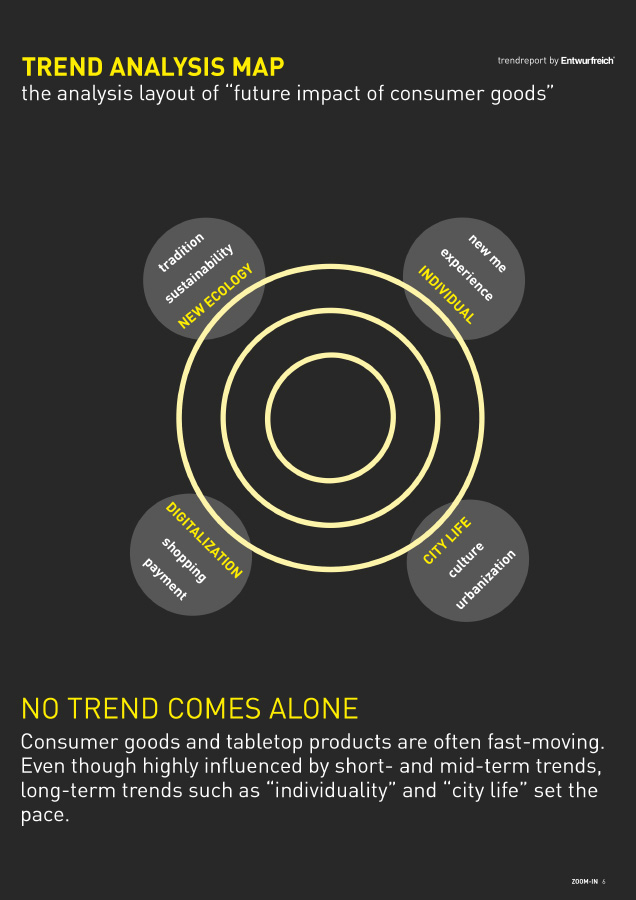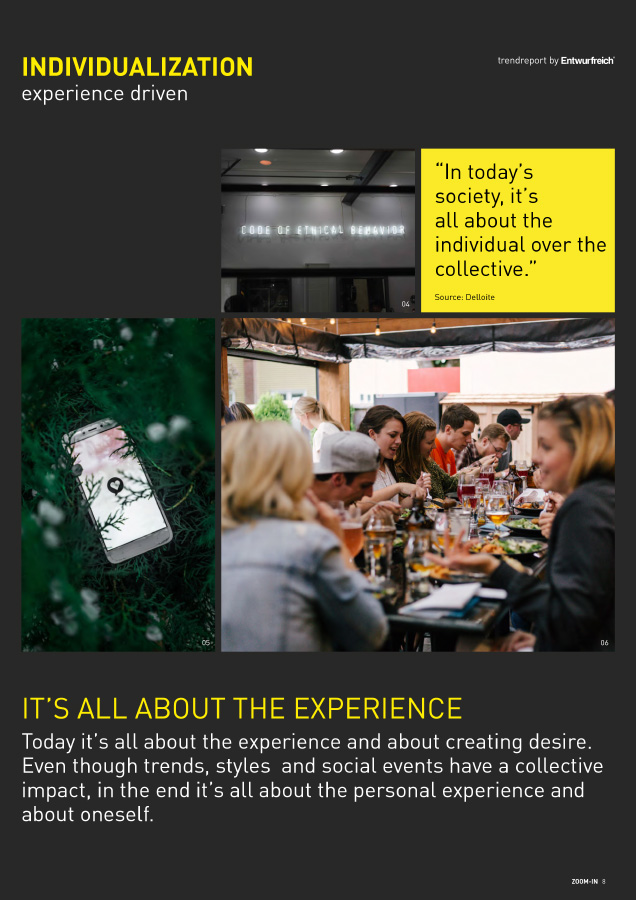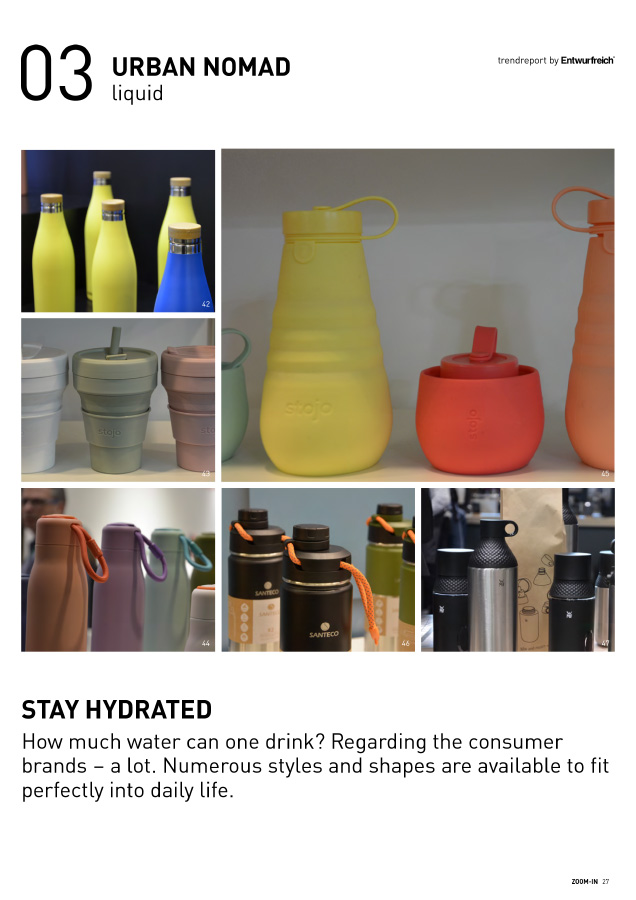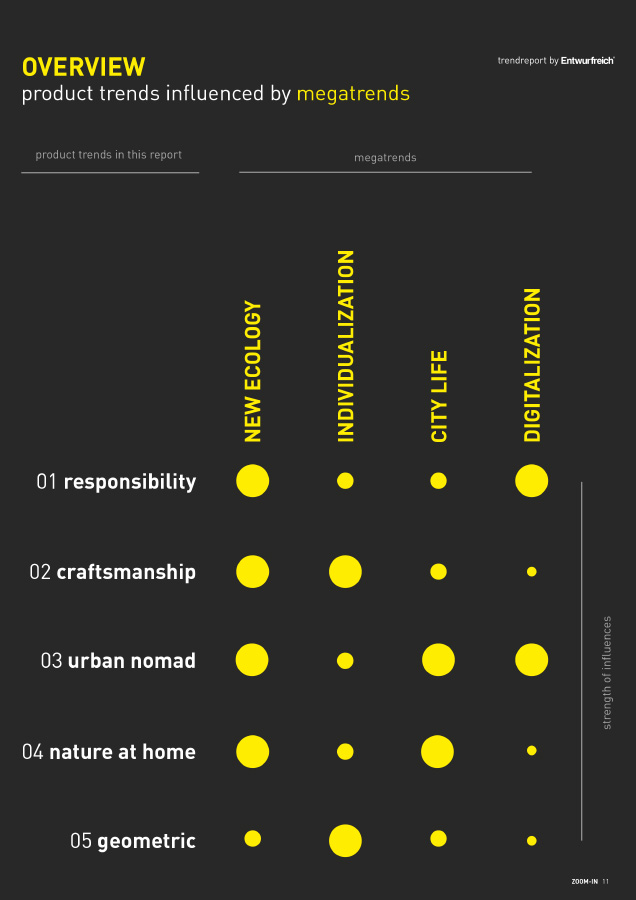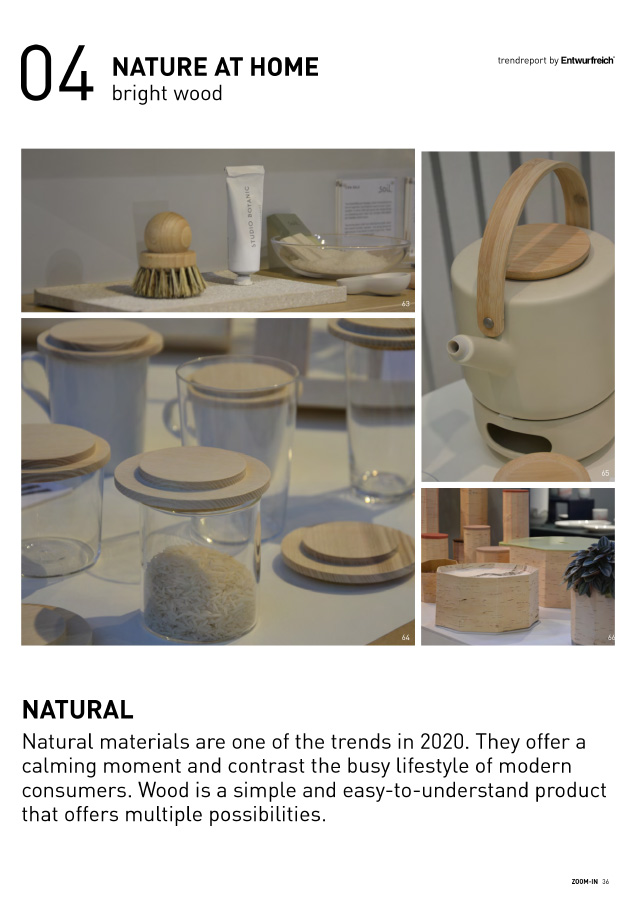 ---
Get all the interviews with key players from the tabletop and consumer goods industry (including insights, personal opinions and potential market futures)!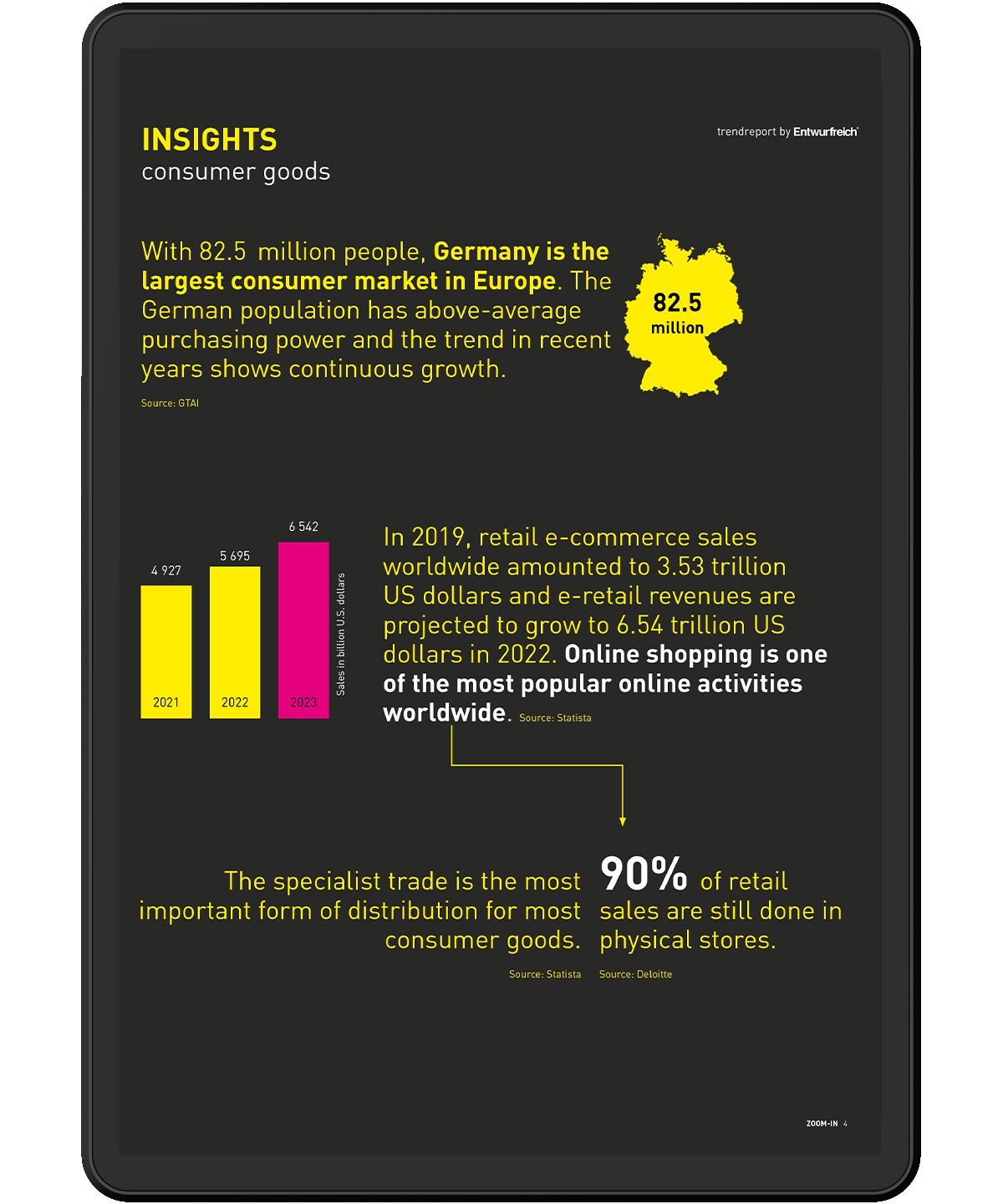 ---
Inspire new products and services. Dive into consumer insights.
Save time, effort and money

Get inspiring visuals for your meetings

Validate markets, opportunities and threats

Improve your projects

Enhance pitches, campaigns, launches and specific tactics
Excerpt from the interview with Martin Väth, Teamlead Brand Management, Fackelmann
Discover why Fackelmann thinks "trend reports are common reading" – and what other tools the company is using.
Fackelmann's turnover rose from 30 million DM (1985) to €380 million in 2015. What tips do you have for other companies? What is your secret?
Martin Väth: That's a good question, which of course can't be answered quickly. Fackelmann has grown organically through sales and here we have a very strong field sales team that offers a complete service for retail customers. Concepts that arise from marketing and product management can therefore be fully implemented on the shelf.
So the success is the coverage of the market and that you have a solution for everything?
MV: In the kitchen (removed area) we can illustrate all areas of application. From the hook, to the pan turner, to the baking tin, we can offer our customers a solution and make them happy. "All you need" so to speak. For our 100-year anniversary we had the slogan: "Always on the pulse of time." We do a lot of trend research and regularly check what is going on in other markets.
How do you incorporate trends into your innovation process?
MV: Our product managers and the entire marketing department have a strong focus on trends. Away from the trade magazines and the inspiration on the internet, we visit various trade fairs, such as "Houseware" in Chicago, and here at "Ambiente". We also look at what is going on in other markets and of course what is happening in our international business units. It is always interesting and exciting to see which (food) trends are current in other countries and whether they are applicable for us, or whether we can make a Fackelmann theme out of them. Because we are active worldwide, we can be heavily inspired by our network. In marketing, we have a very strong exchange of ideas and trend reports outside of the food market are quite common reading for us. For example, color trends come very strongly from the interior and furniture sector.
How do you know whether a trend can work and at what point do you actively implement trends?
MV: To know or to find out is our daily work in product management. Of course, you never know exactly how things will develop and that is also the exciting thing about trends. If a trend is fed to us from various channels or appears in several trend reports, it is already a good indication. With a certain amount of experience, you get a feeling for whether a trend also works for Fackelmann. But you can never be completely sure.
How do you develop your target groups? Which methods do you use?
LH: What is a really good opportunity for us is our flagship store the
"Fackelmann Welt". This is very busy and here we have the opportunity to present ideas and explore how they are received by potential customers. We also get a lot of feedback online via the social media channels.
So social media is not only a necessary evil for Fackelmann, but also a tool?
LH: Absolutely, yes! For example,
at "Zenker" we launched a product test portal into the world. This works in such a way that you can apply via social media or our website and then get a baking tin sent to you. The lucky winners test the baking tin extensively and send us photos. This allows us to be close to the customer and to get authentic first-hand feedback.

---
We identified three key innovators of the tableware and consumer goods industry and interviewed them for you.
Learn more about innovation processes, sales drivers, use of trend research and future business opportunities from the perspective of our interviewees.
02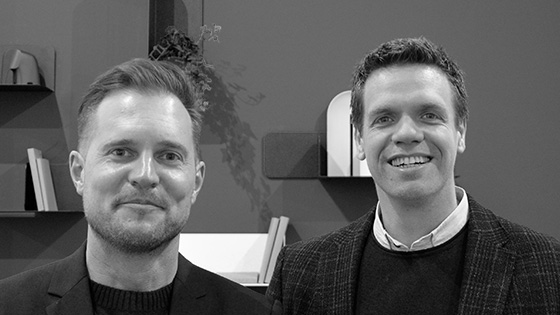 Andreas Kowalewski, Creative Director & Jan Drücker, Caussa:
"I believe there is a strong shift to smaller living and less having."
Excerpt from the interview with Andreas Kowalewski, Caussa
See how Caussa is turning the trend of "smaller living and less having" into a business.
Caussa was founded in 2016. Aren't there already enough companies for the furniture & home accessories industry out there?
Andreas Kowalewski:  Our brand vision is to challenge the status quo and to give each object a certain function
or a certain meaning when it comes to manufacturing. We don't want to reinvent the wheel but all products we make should have a justification to exist.
Are your products for the mass market or for an elite consumer group?
AK: We believe we can be mass, but we are at a higher price point. Our products are not just for design lovers, they are for people who are also looking for something in addition to aesthetics – something with character, an extra twist.
What does your process look like? How do you come up with new ideas if the market is that full?
AK: I think it's the type of research we do; we get triggers by looking at contemporary ways of living, or for other ways of using materials and manufacturing technologies. It is all about experimentation. At the moment we have eight design studios collaborating with us.
Are these studios free to choose a topic, or do you have a specific topic in mind beforehand?
AK: Sometimes we have, sometimes we don't. For us it is important to work on something that has a certain twist, like an added function, or to challenge the status quo in manufacturing. But
I would not limit it too much – I am a designer myself and know that everyone works differently.
How do you choose the designers for Caussa?
AK: In most cases we meet at a trade fair, but we also approach people /friends we know in the field of design. We would just meet and talk with them to discuss their projects, ideas and visions.
What will change for Caussa with Industry 4.0, like robotics and automation? Will design adapt to the topic?
AK: I am wondering if it is really evolving or not. It's like with the 3D printing discussion several years ago. It hasn't really changed a lot when we look back. I know it is about efficiency in a good way, but I think inspiration comes from a dialog with the manufacturer. Designers today are more into process understanding. That's what is happening now.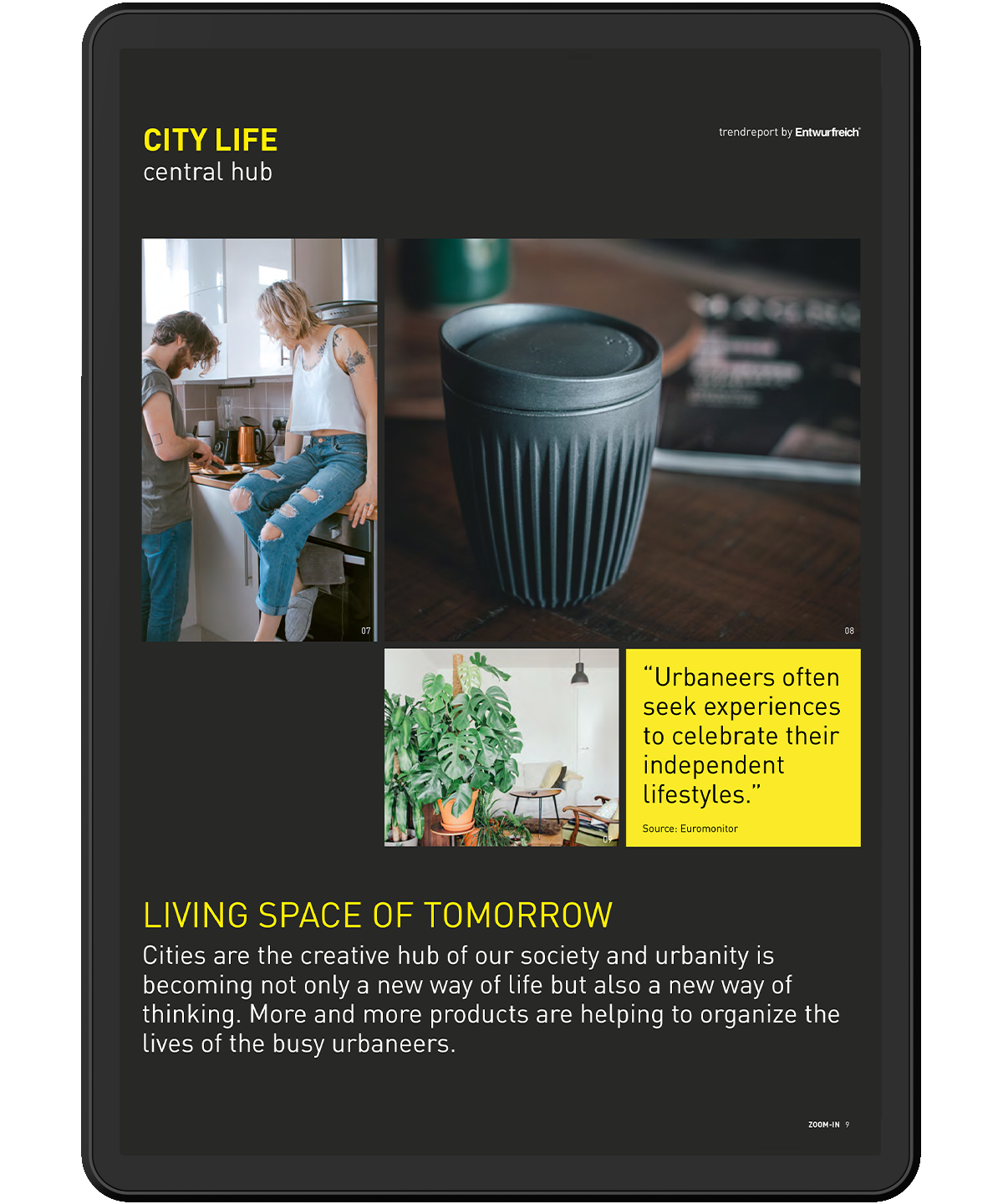 ---
Where is the tabletop sector heading and which business opportunities will rise up?
It is especially the simple products that accompany our daily lives which increasingly rely on "instagramability". See the full version to find out why this is so important and which emotions the target group can be picked up with.
These reports have inspired our readers most: