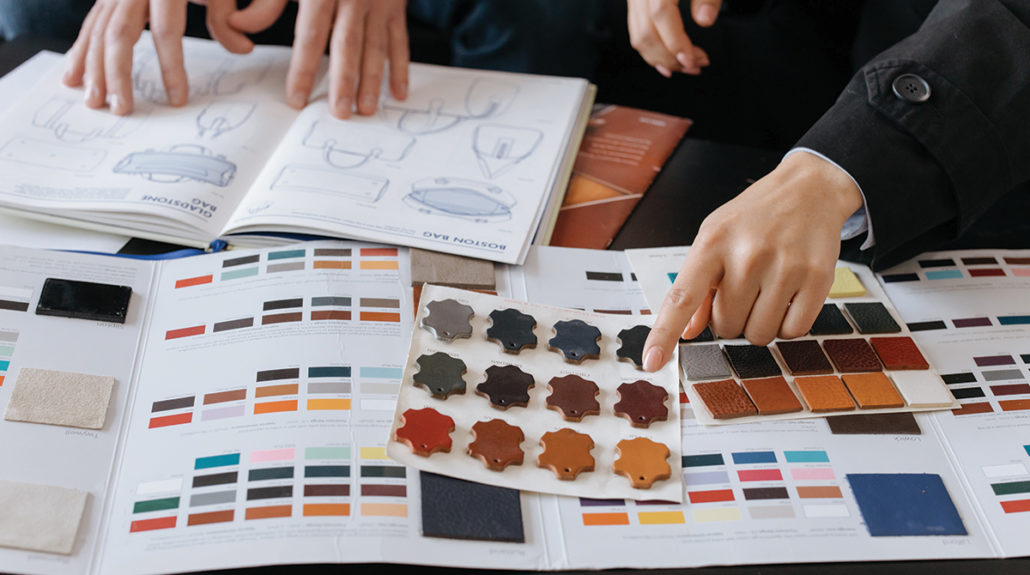 A truth: good design always empowers the end user. The more they feel empowered, the more they will use the product. Confidence is addictive like that.
Great design leverages empathy for the user to create deep-rooted experiences that result in a feeling of confidence. Without it, you're more likely to see a user who is frustrated with how complicated your product or process feels. 
Three Ways To Leverage Design to Enable Customer Confidence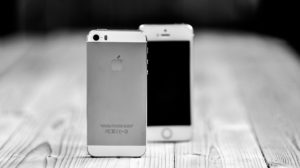 The user is impressed, and looks impressive, when the product is simple to use. Everyone's ego inflates a little when they show a new gadget to someone and says, "here, you try it." To everyone else, it looks like they discovered something brand new. The easier it is to use something the faster it gets adopted. 
Consider the first smartphone: which wasn't the iPhone. For years, tech-minded executives carried around Personal Digital Assistants (PDAs) from companies like Palm. They were clunky, ugly, and not very intuitive. Every one of them required some kind of cable to sync with your desktop. Blackberry was starting to make its rounds with its suite of products. Around 2002, Ericsson released the first product called a "smartphone." It had a keypad, a limited touch screen, could connect to the internet, and had a handful of "programs" like a calculator, calendar, notes, and could even send an email.
To little surprise, it was not a blockbuster device. There was still too much of a jump between what customers expected from a cell phone and what they wanted the next thing to be. When Apple released the iPhone in 2007, the ease of use put the competition to rest. Tap the screen, make a call, send a text, and play some music. No need for menus or folders. It was as intuitive as the other Apple operating systems. Because the iPhone was, and is, easy to use, the consumer has the confidence that they can do more than ever before.
For some, shoes used to be a custom product. You wouldn't go to a store and buy sneakers off the shelf at a size ten and a half and be on your way. You would go to a cobbler who would measure your feet and for a custom, bespoke pair of shoes. When it was time to replace the sole of the shoe or get the size adjusted, you knew to go back to the original maker.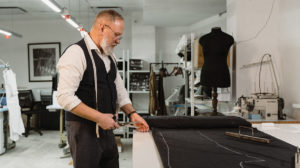 Just as customers feel glamorous in custom-tailored suits and gowns, the bespoke shoe was timeless and unique, and worth every penny. Even as a global brand, NIKE has found a way to serve the small, custom market with NIKE By You. Sneakerheads already line up for limited releases and secondary market shoes, and NIKE capitalized on the trend by letting customers decide on the materials, colors, and accents of their shoes. AirForce Ones –  one design, one customer, as unique as it can possibly be.
Customers tend to walk a little higher when they know they own what no one else can have.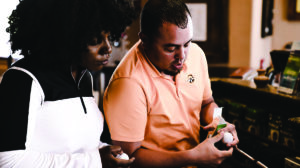 Sometimes, buyer's remorse is so strong the customer would rather stash the purchase in the back of the closet instead of dealing with a return. This is the very real cost of the guilt that comes with buying the wrong product.
Imagine the confidence you see when someone is proud to show off their new car. Maybe the car demonstrates its financial stability, or there are features no other car has, or maybe it just looks sleeker and newer than any other car in the lot. Well-designed products should inspire this confidence. 
Take Vitamix, for example. Why would anyone need a $400 blender? When making a morning smoothie or a margarita, any blender will do the trick – won't it? In professional kitchens and restaurants, chefs demand high-powered tools to properly chop and puree their ingredients. When you're trying to grind down a cup of almonds into a fine paste, a $50 blender will eventually burn out.
Vitamix is trusted by chefs because of their durable components and resilience to high-pressure environments – and why wouldn't you want that kind of product in your home? No longer is there the question of "will this blend right?" You know it will, every time, and it will be as simple as the push of a button. Furthermore, when it comes to blended frozen drinks at your next backyard party – you are sure to be the talk of the town. 
Whatever the circumstance, the user deserves to feel good about using your products. We think only high-value, luxury goods can boost someone's confidence – but there's no reason the same couldn't be said for the other end of the consumer spectrum. Maybe this comes back to the designer: if you are confident in what you created, will they be confident in using it?
Any worthwhile design process, including the one we employ through ENTWURFREICH, always has the end-consumer in mind. Solve a problem? Of course. Create a product that changes the industry? For sure. But creating something that the user can't stop thinking about? That's the tricky part, but that's what we're proud to do.
Want to see what design innovation can do for your organization?
Get in touch with us today.
From Idea to Innovation.
What's next?