Industrial Design | Medical Design | Concept
Professional microscopes for advanced dentistry are placed as the central pivotal points of treatment rooms. Upon entering the room, however, their daunting size often completely overpowers one's initial impression. At Entwurfreich, we believe in the power of design. That's why we have conceptualized a dental microscope system from scratch – to explore the possibilities of combining a ground-breaking design with an optimized
user experience, thus giving a new impulse to the professional medical device market. With KEPLER we pursued the vision of consciously positioning the product at the center of the treatment cosmos as a sustainable design object. KEPLER is a design concept that is fully compatible with existing system heads as well as with common ceiling and stand systems, without compromising on full mobility.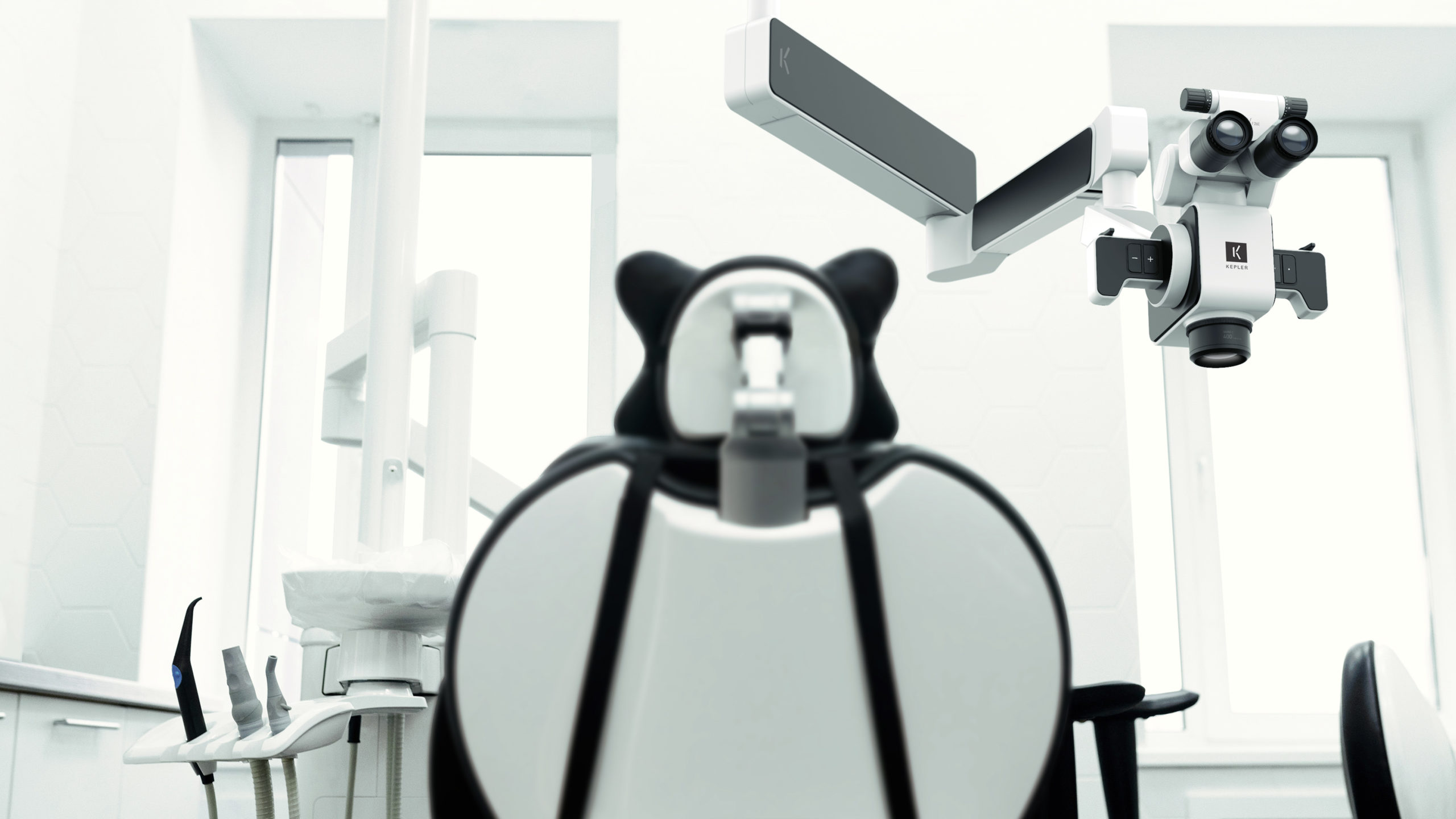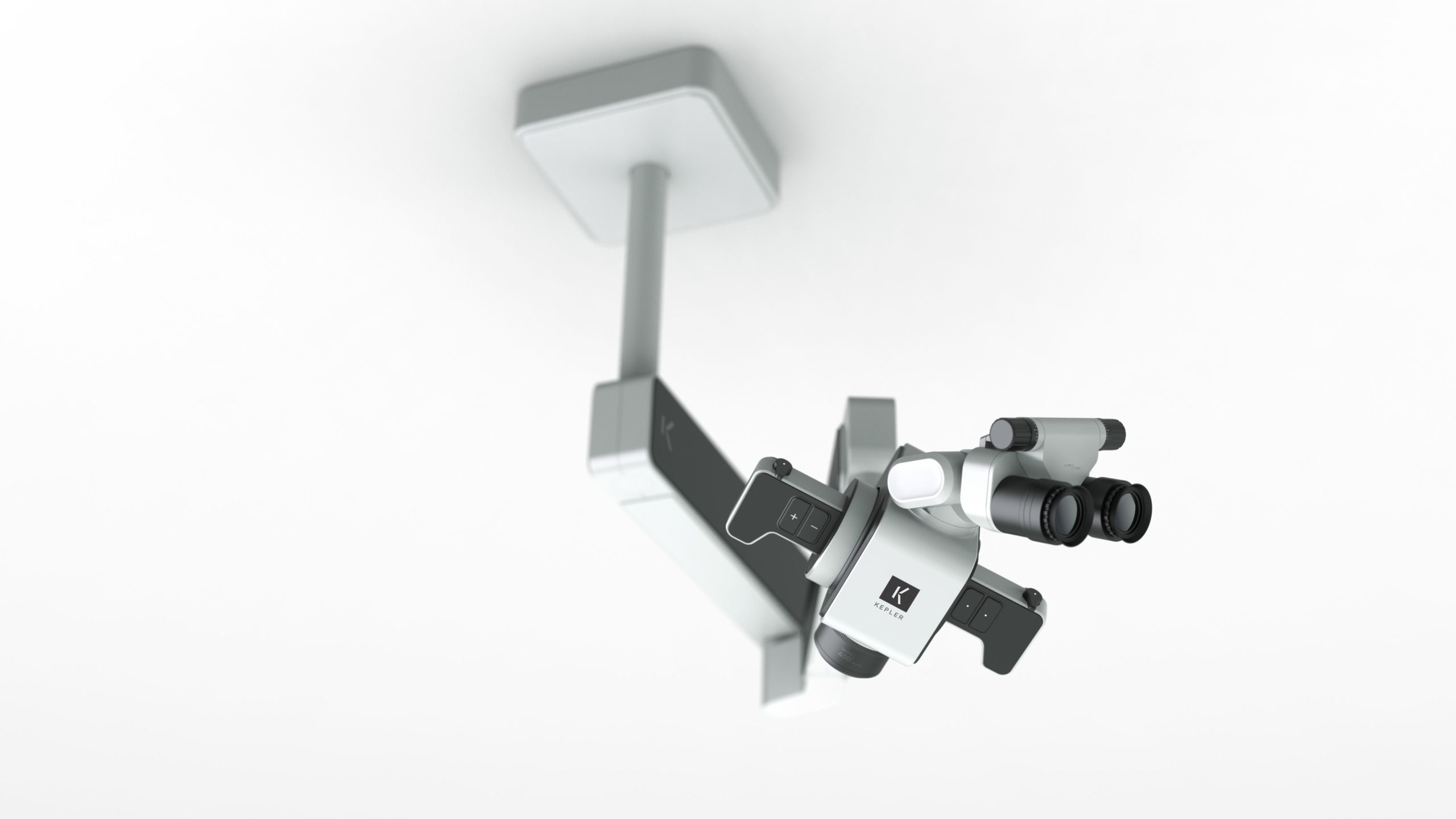 Strong and balanced design
The language of form is oriented towards modern trends and embodies precision and state-of-the-art technology without visually overstraining or scaring off. In order to create a trustworthy setting, we wanted to make sure the unit had a tidy appearance – as an interface between dentist and patient, the system comes very close to the facial area and is always visible during the treatment. Our final result is an unmistakable design that fits perfectly into treatment rooms and sets a strong accent. The arms are designed to clearly
focus on the design of the main body – which is slightly tilted backwards and inwards to counteract the optical weight. The details clearly follow the language of professional high-performance cameras, which have a certain affinity as optical systems and often pick up the more pleasing gestures of consumer goods design. With its strong material and surface contrasts, KEPLER also offers a haptic experience that sets itself apart from comparable systems.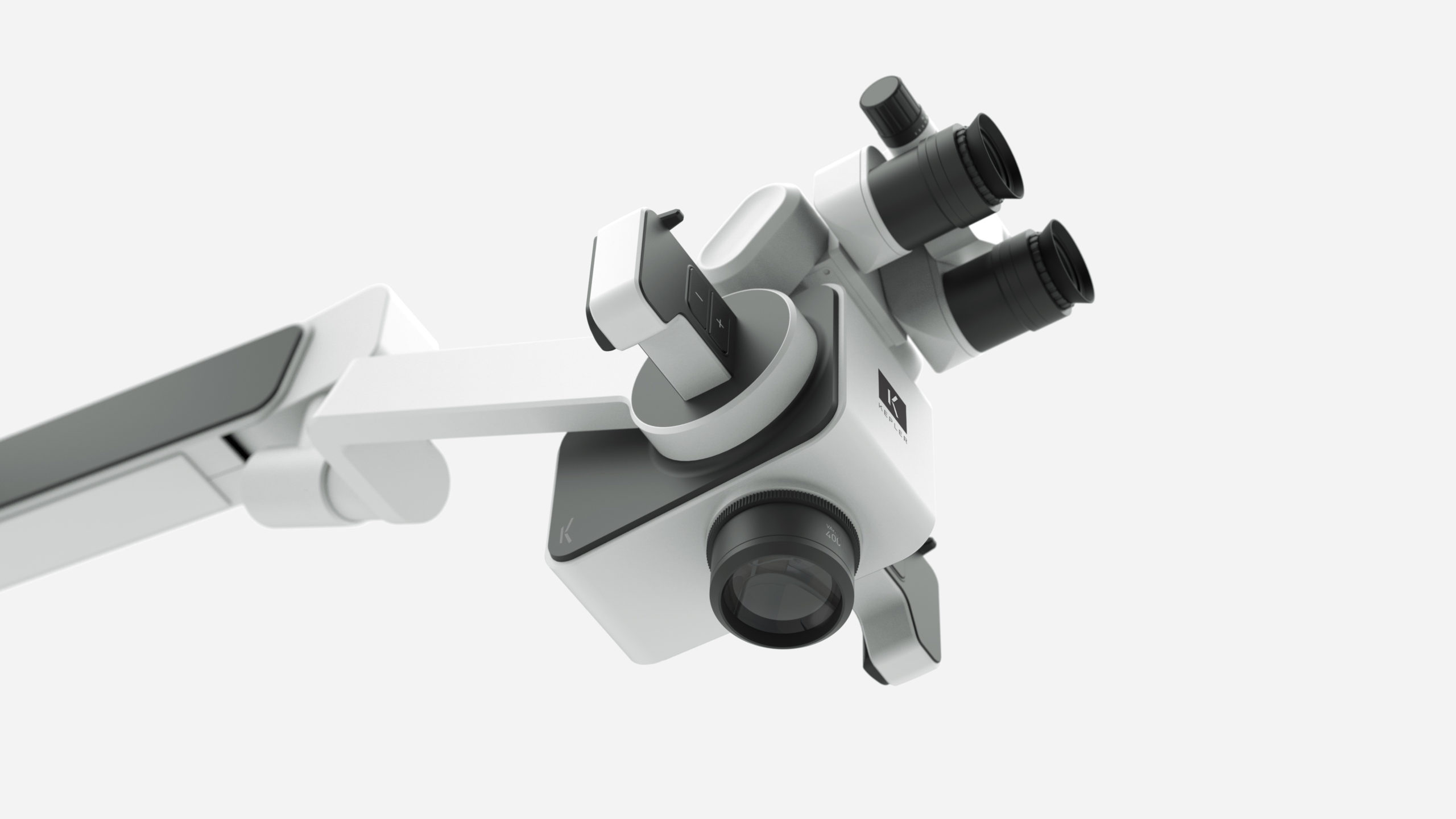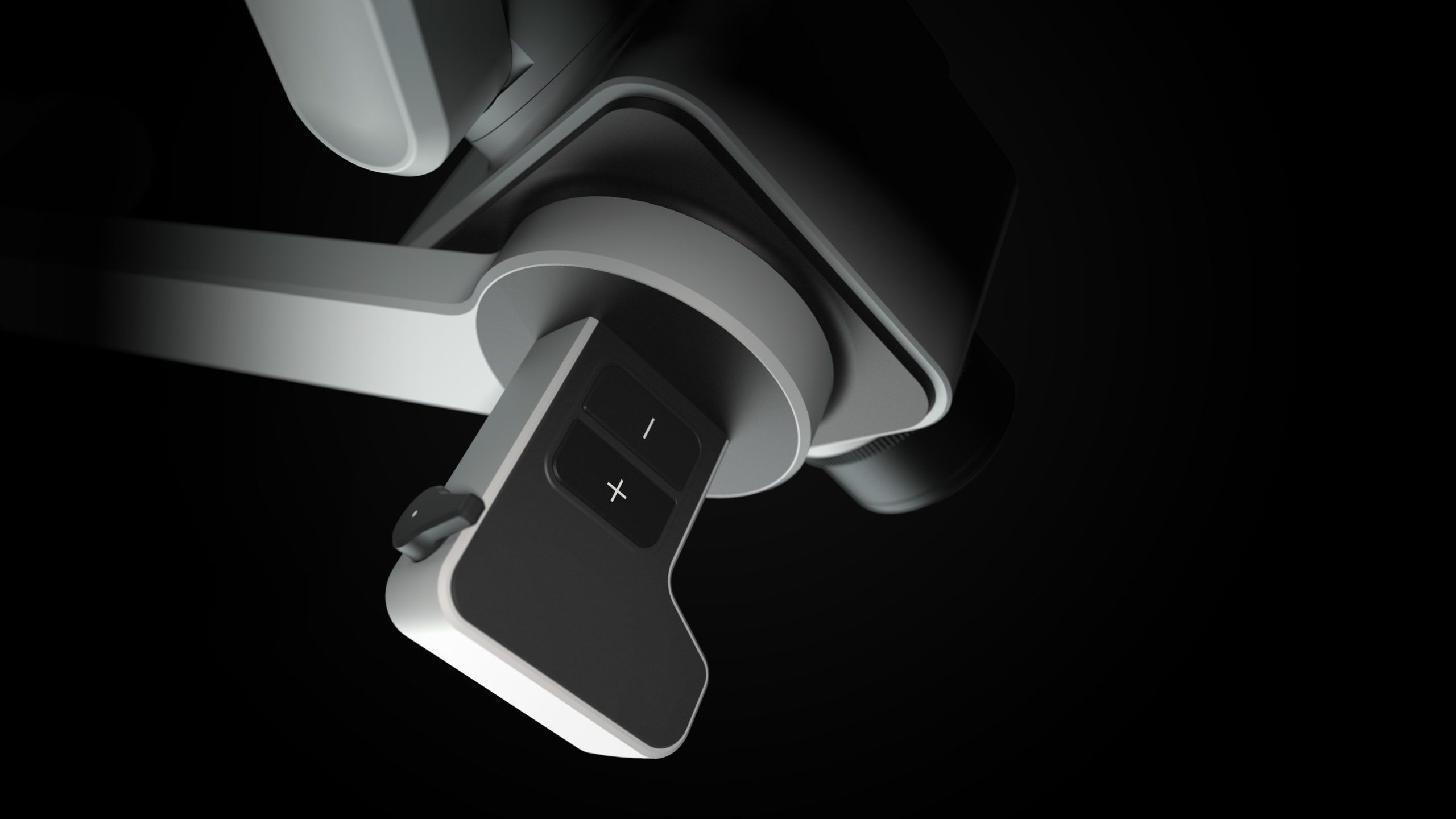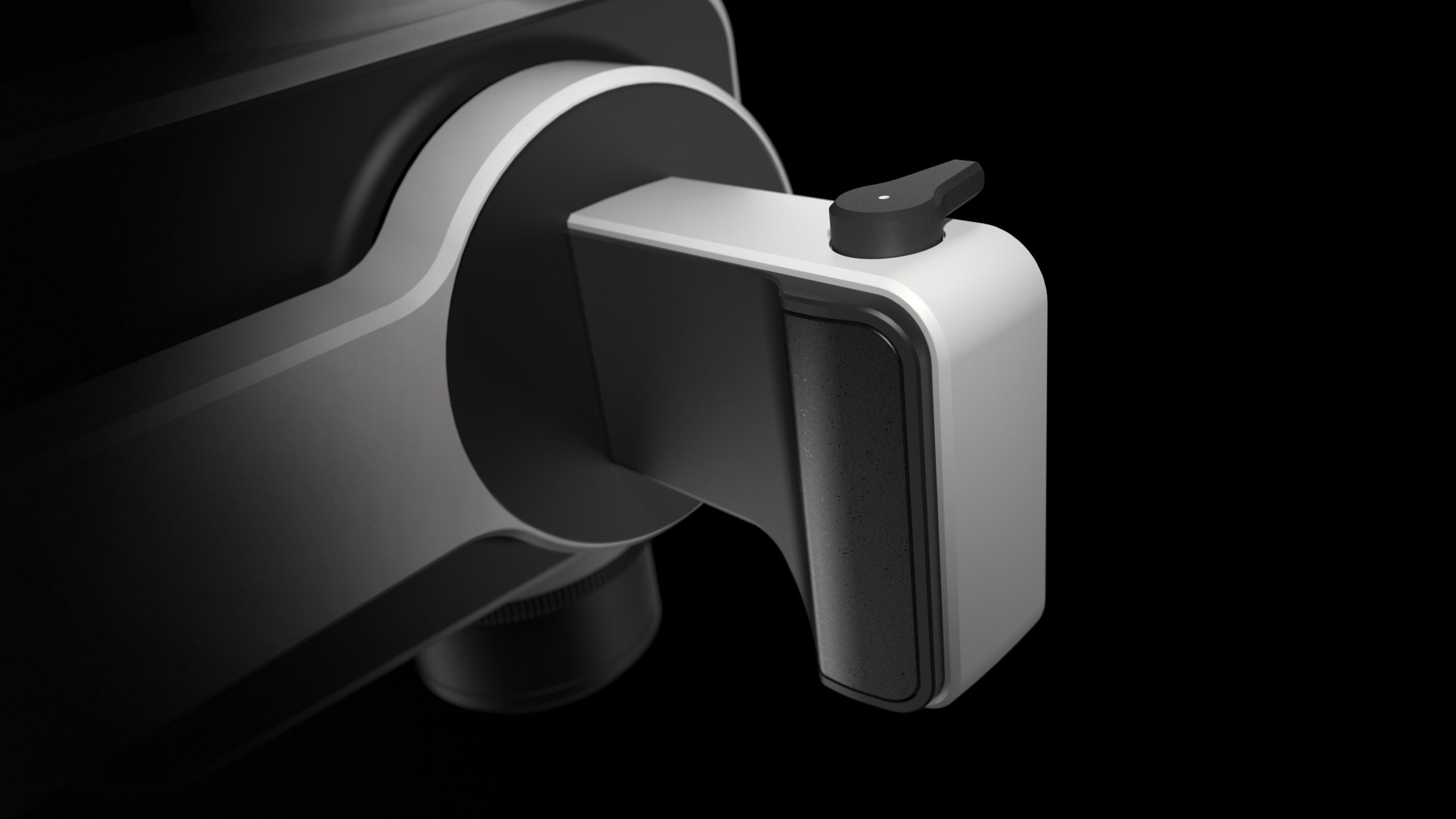 Optimized usability – tested through and through
Dental microscopes are used to visualize the finest anatomical details and provide the dentist with a sharp image. They combine many technical refinements in one system on which the user must rely. In order to ensure optimized operability and clear user guidance, we have conducted extensive ergonomic studies with ad hoc models on which a wide variety of handling scenarios have been tested. The aim was not only to accentuate the functions of the switches such as control of zoom, brake and lighting, but to evaluate
in several concepts how these can be combined with an optimized housing airflow. The most suitable gripper concept has proven to be one that consists of operating groups that are symmetrically arranged to the left and right of the main body. On the back of the panels there are shift paddles reminiscent of a modern racing steering wheel, which we found to be the best solution for intuitively locking and unlocking KEPLERs arms.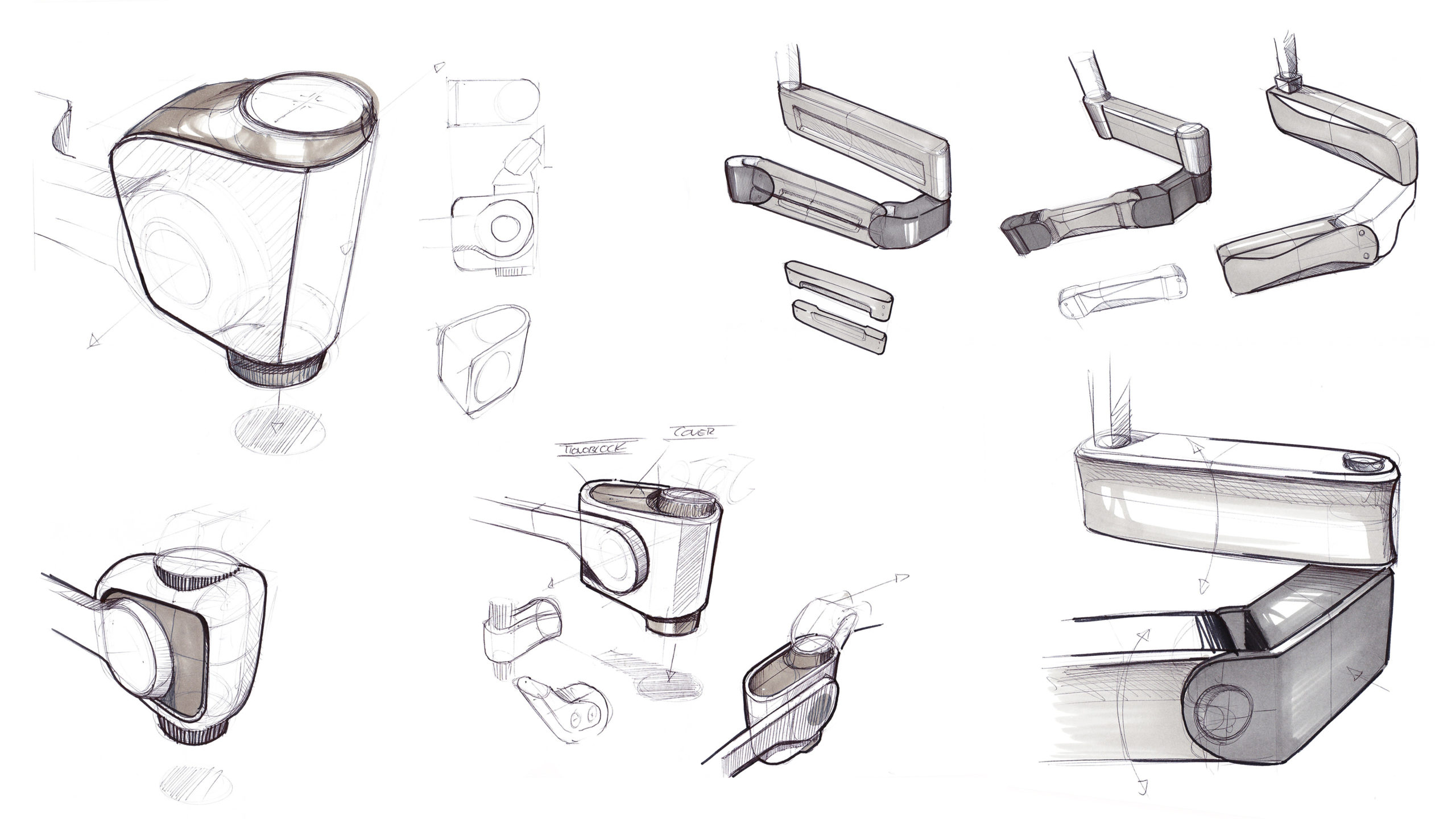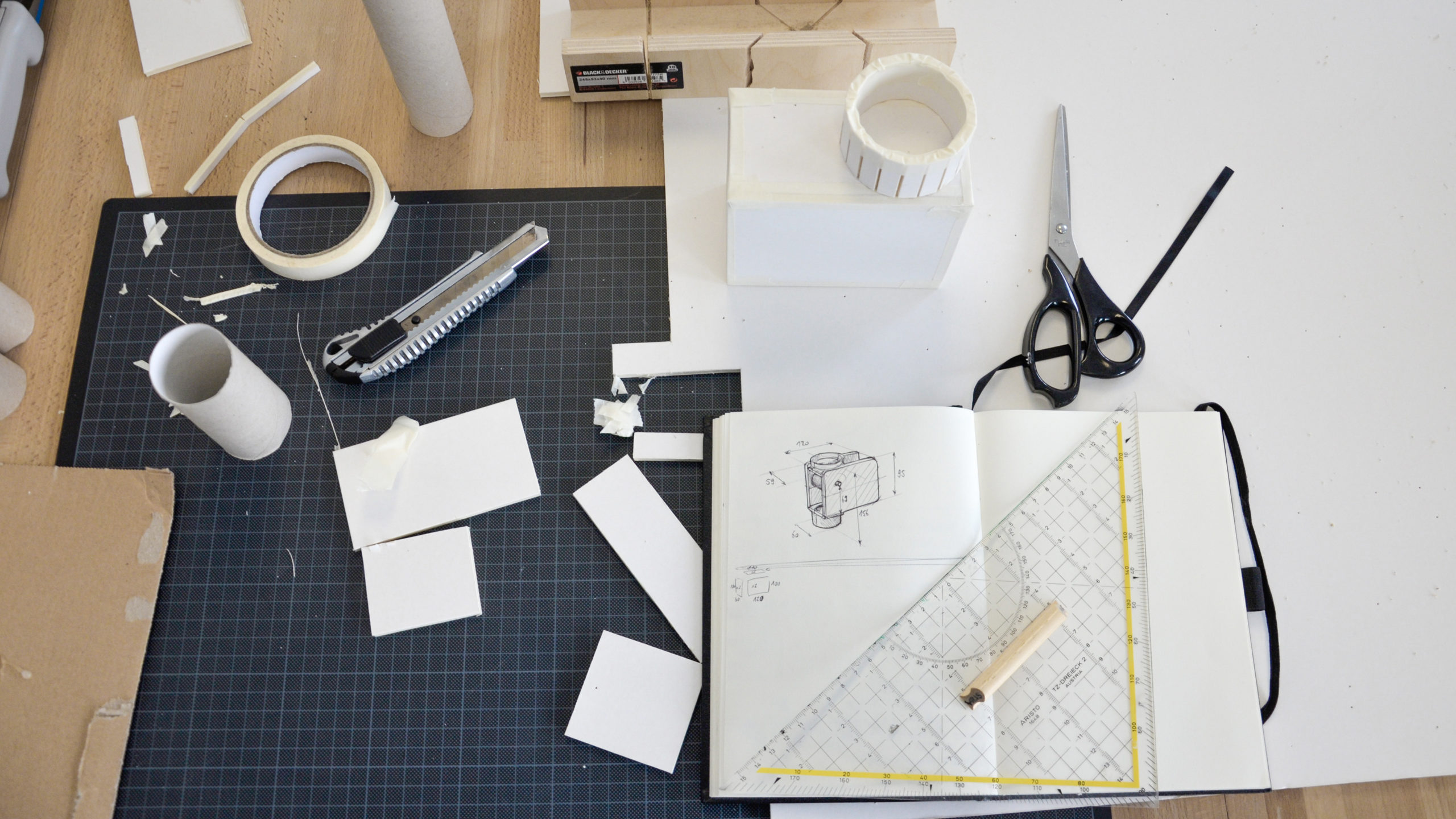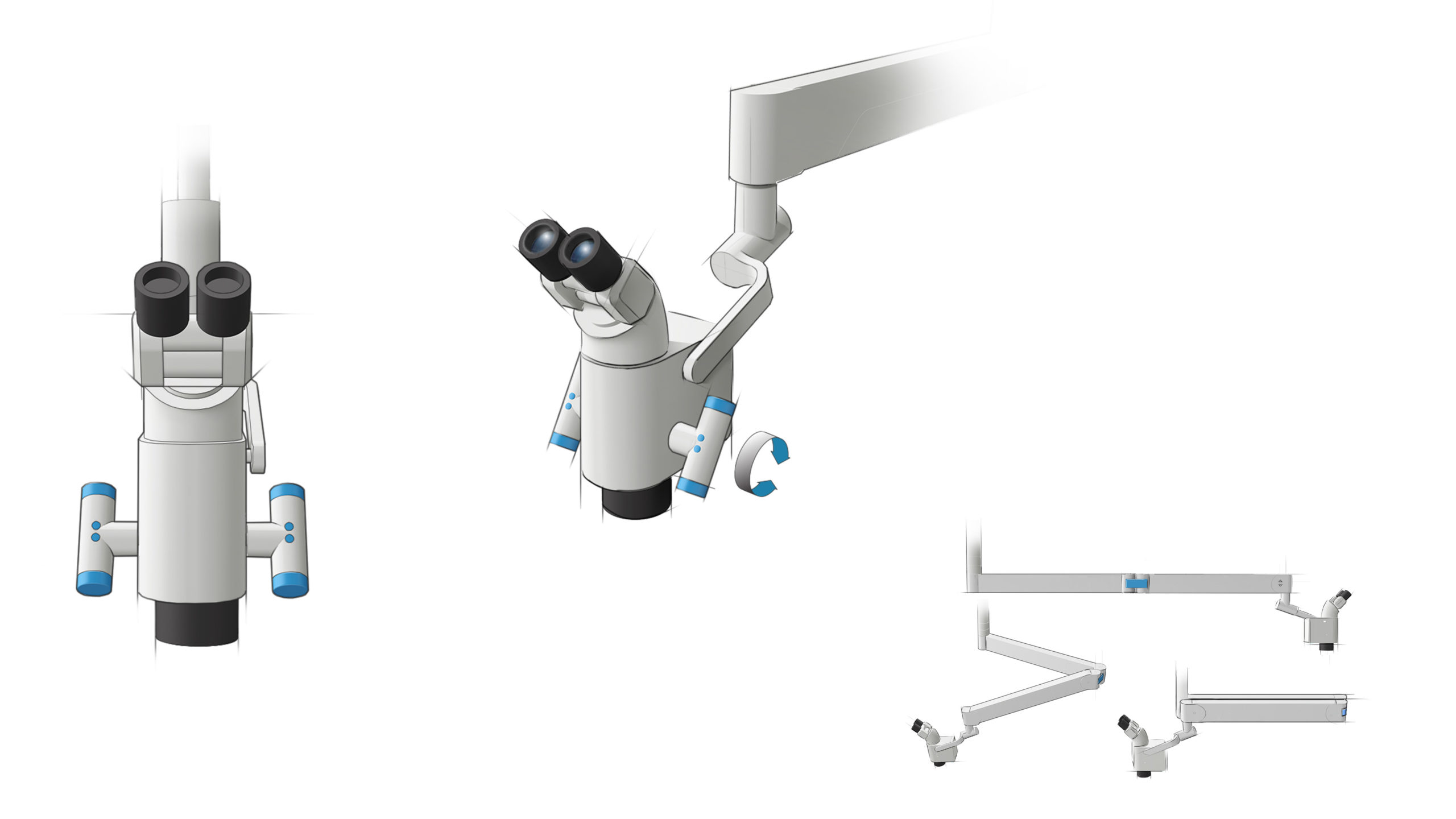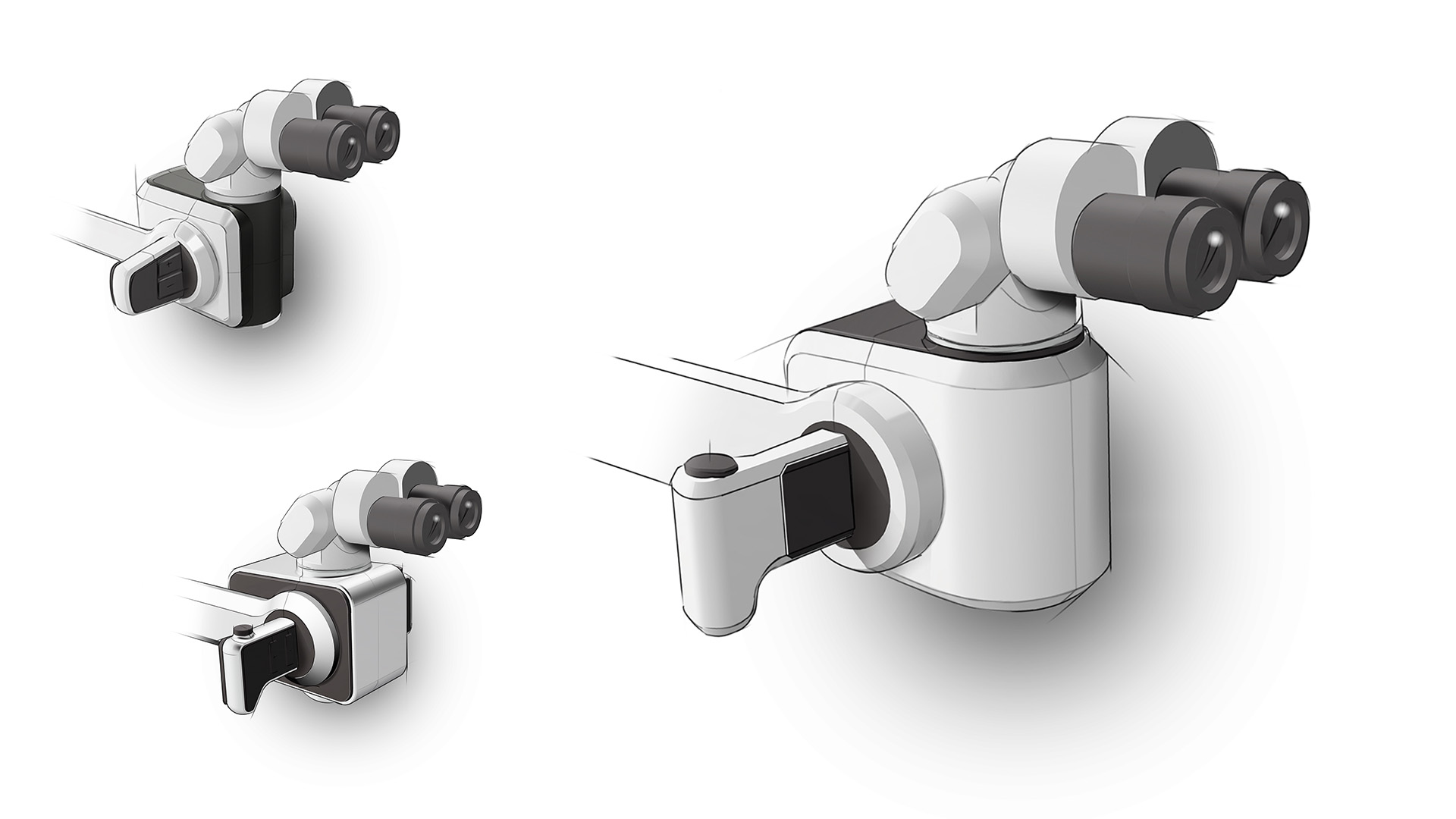 Like to hear more about this project?
Get in touch with Matthias Menzel (Creative Director)
+49 (0)211 15964350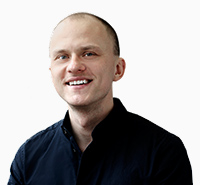 Get in touch with Matthias Menzel (Creative Director)
+49 (0)211 15964350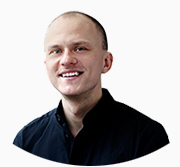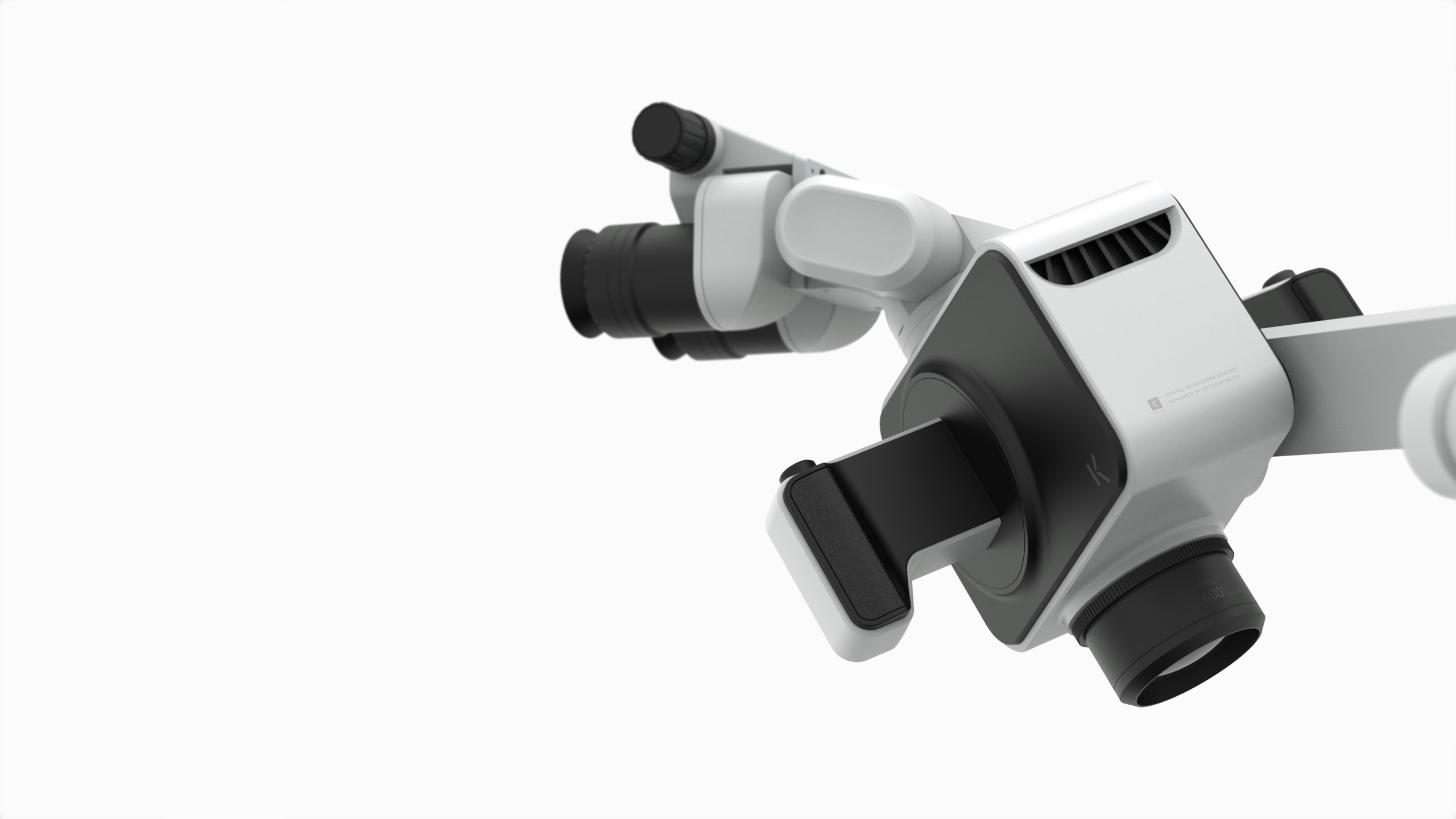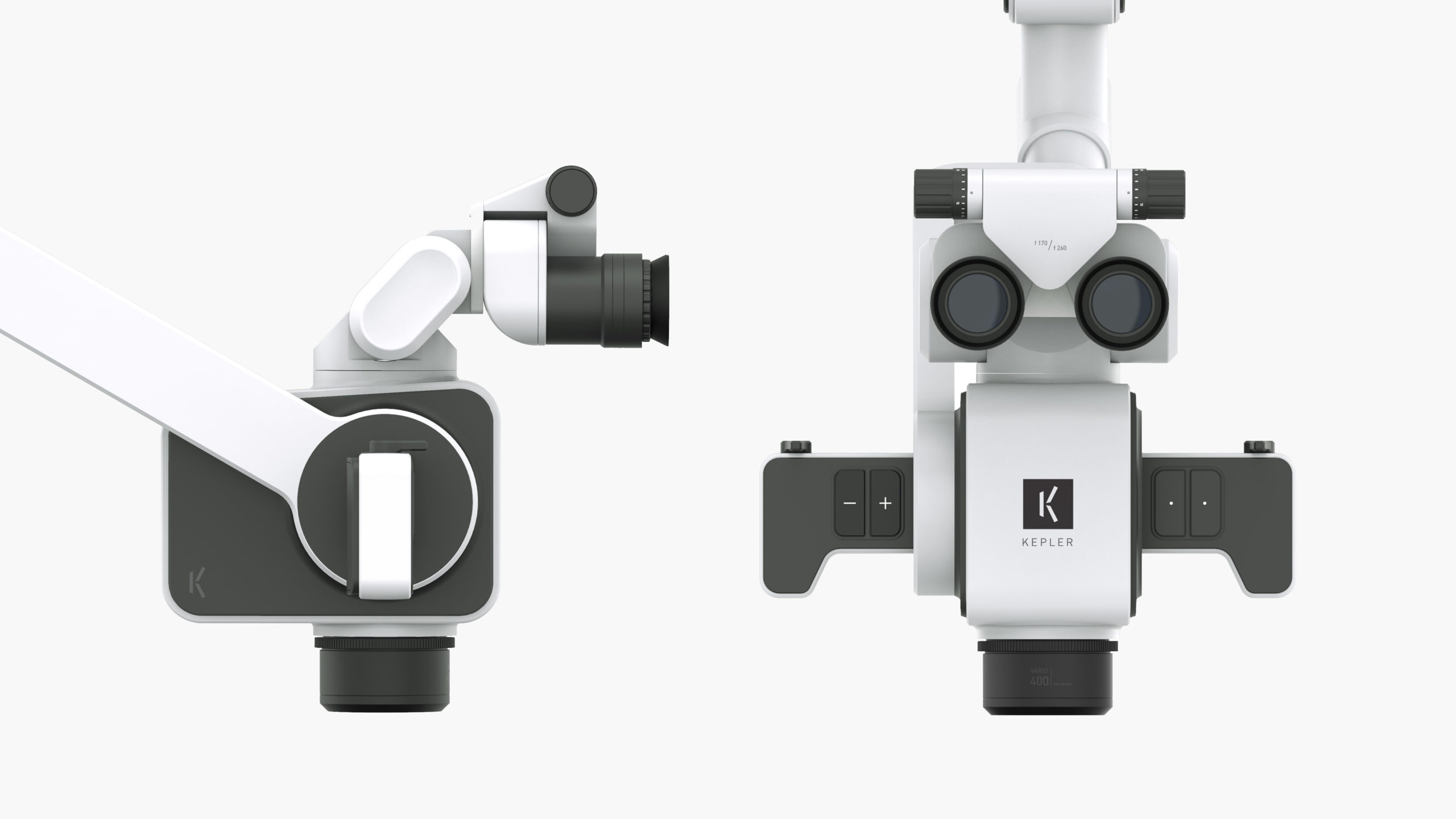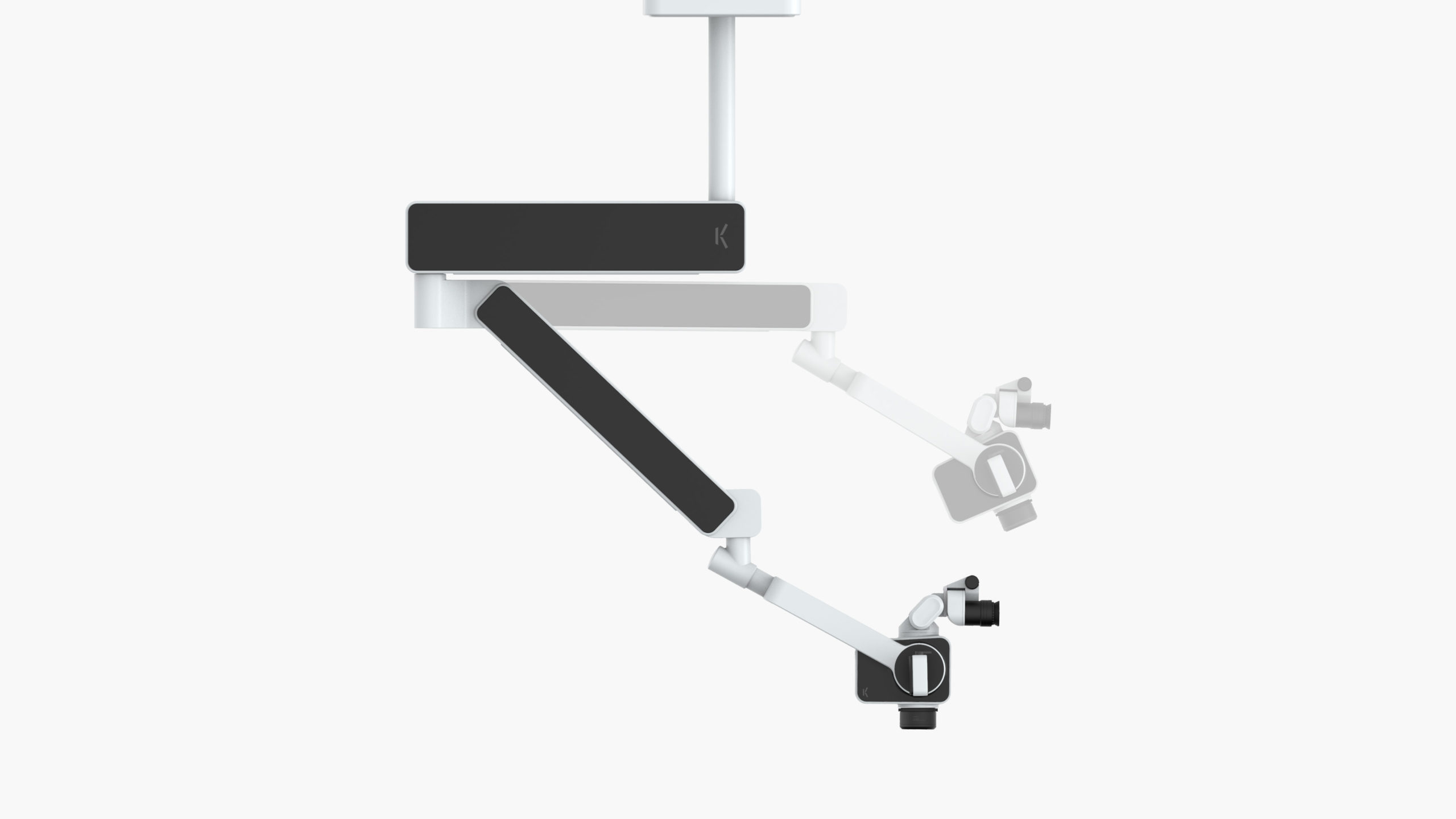 Related Work
How we improve the world.