Medication you don't forget
These days, medical products which we interact with daily in our home environment must be designed to be more than just functional. They must be able to be integrated into daily life as an inconspicuous companion – and at the same time meet high design standards. The mediTimer – redesigned by Entwurfreich to aesthetically adapt to the home environment while not stigmatising the user.
Designed for simplicity and user-friendliness
Using the credo "form follows function", Entwurfreich developed a universal design which features high aesthetic claims yet is also intuitively easy to use for every consumer. Linear, secure and perfect administration is achieved through the mediTimer's modular system: the individual boxes are positioned one after the other and shifted to the back after each usage.
Medications remain in their original packaging, protected against oxidation, sunlight and interactions with each other. Clarity and simplicity played a key role in the design of the mediTimer in order to ensure patients avoid error and feel confident. This helps the new medication system to gain recognition and attain character in an otherwise featureless market.
In order to clearly set apart the mediTimer from a clinical environment, Entwurfreich combined functional design with high-quality details – large indicator areas for medication times, a secure locking mechanism and an easy-to-hold form which opens upwards all ensure intuitive usability. This lends the new medication system a user-friendly aesthetic and provides the customer with both confidence as well as encouragement to take the medicine. The mediTimer harmoniously integrates itself into the home environment and sheds the stigmatising effect of traditional medication systems – and takes a clearly positive position in the health market.
We executed following services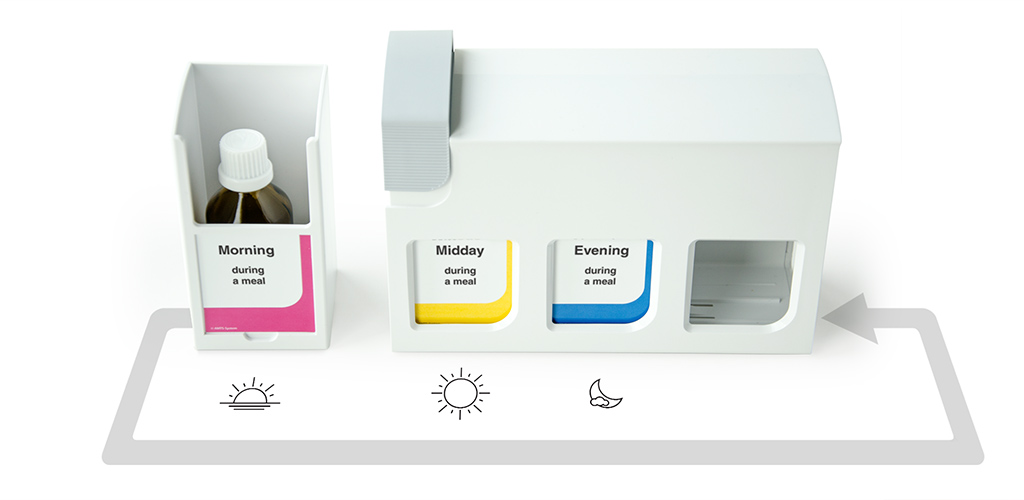 Would you like to know why this is more than a pillbox?
Get in touch with Torge Martens (Designer)
+49 (0)211 15964350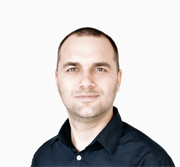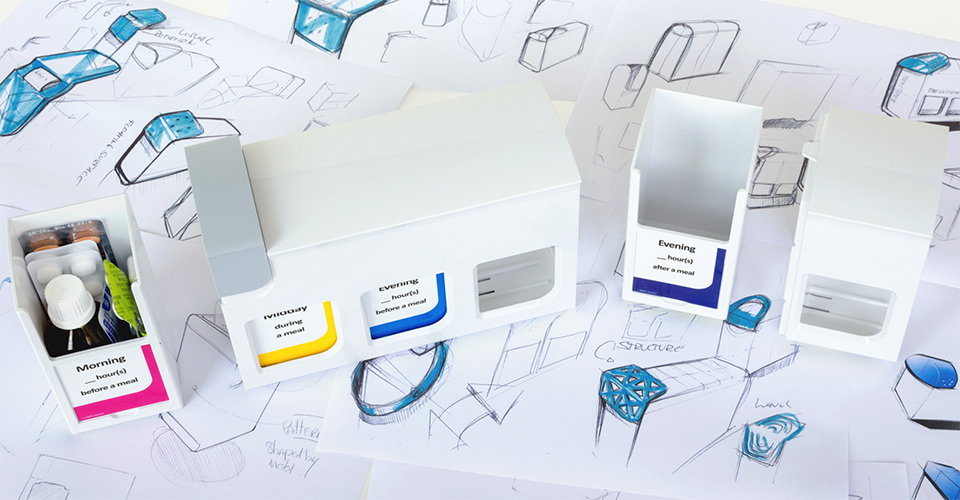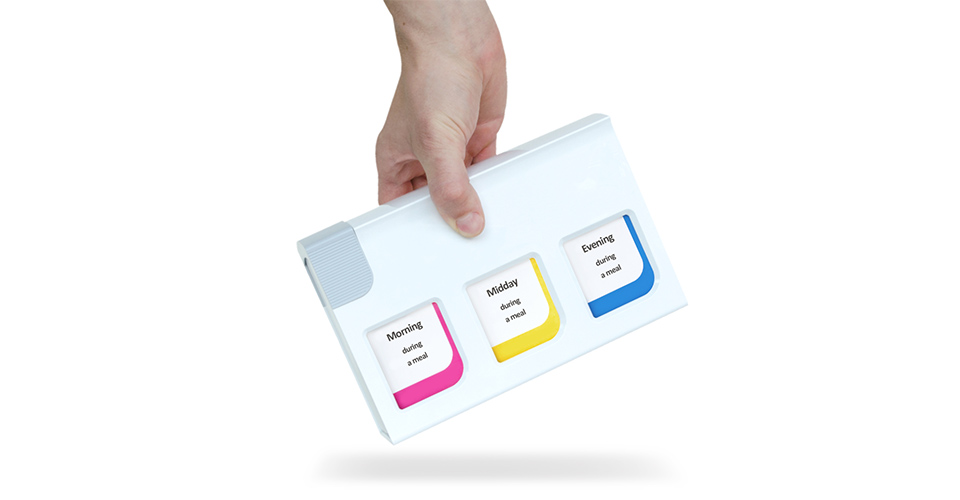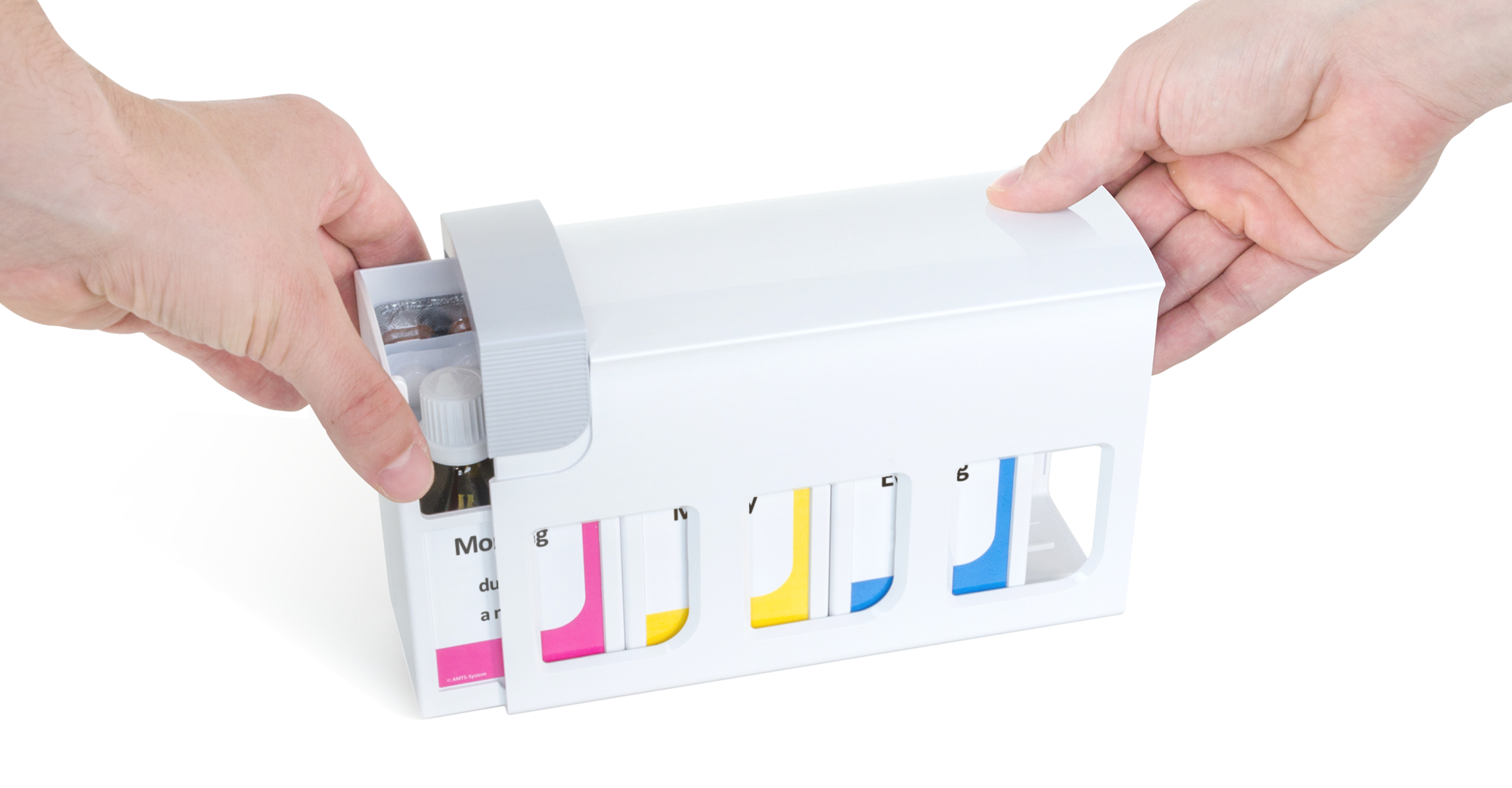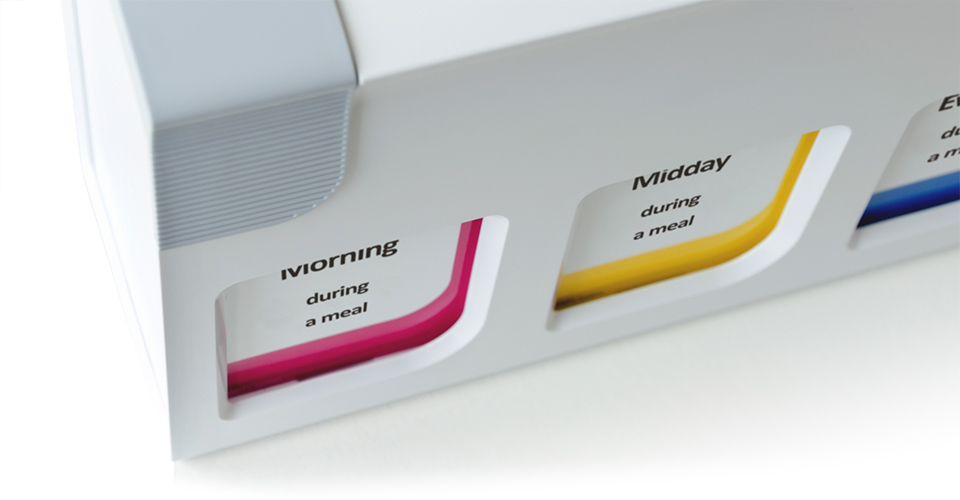 Related Work
How we improve the world.
Interested in more?
Get in touch and we'll walk you through the rest.