Schüco ASE 60/80 TipTronic Switch
Industrial Design | Architectural Design | User Experience Design

It is impossible to imagine the market for window and sliding door systems without Schüco's extensive product range, which is constantly setting new, decisive standards. The core of the company's portfolio consists of innovative and intelligent frame systems for windows and doors, which as technological system solutions have become an integral part of the architectural sector.
As part of our cooperation with Schüco, we designed a control switch for the new ASE 60/80 automatic sliding door system and created a new user experience for owners of terrace or garden doors. While the complex door technology remains hidden in the frame, the user can elegantly start the process with the touch of a finger.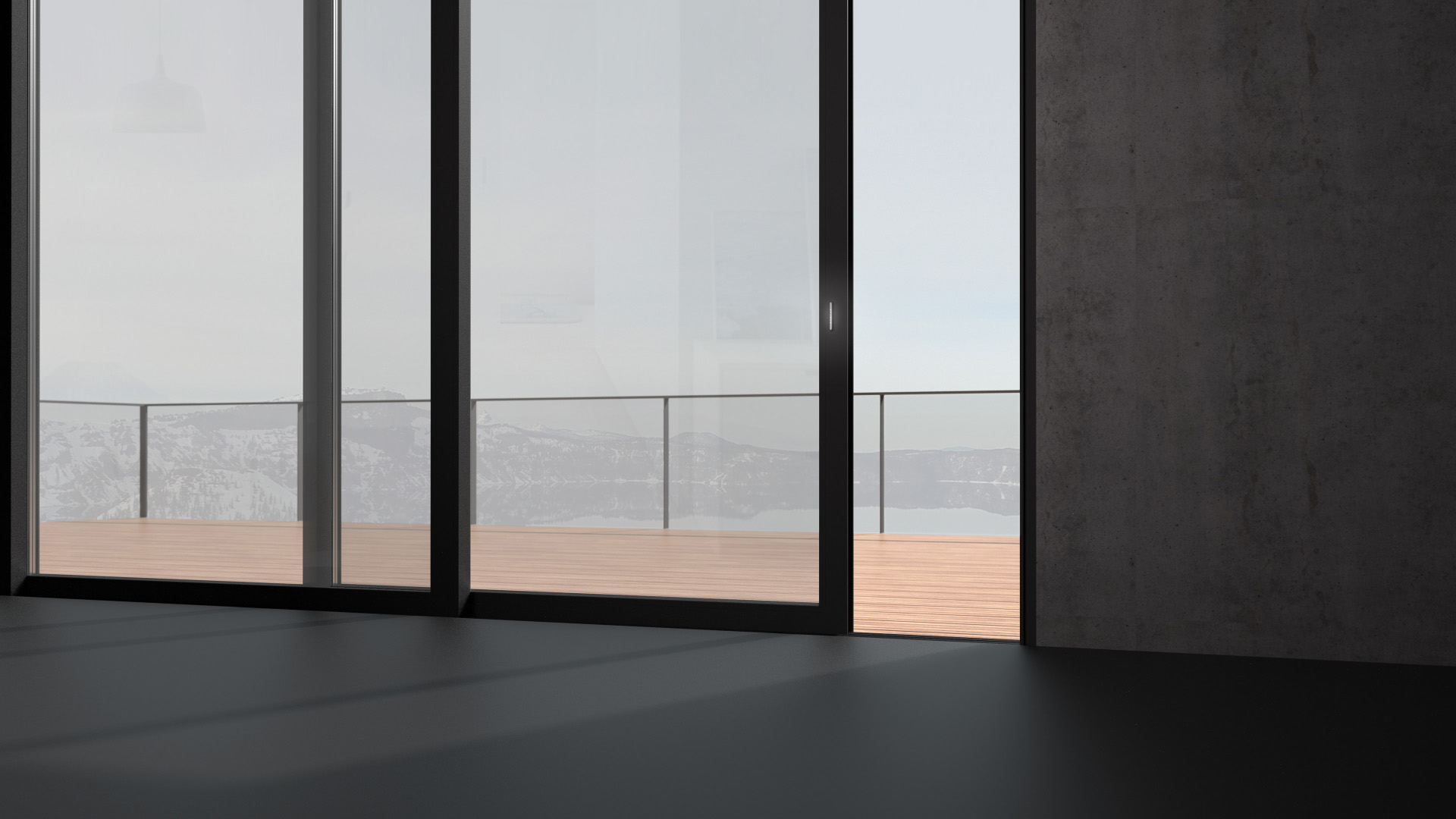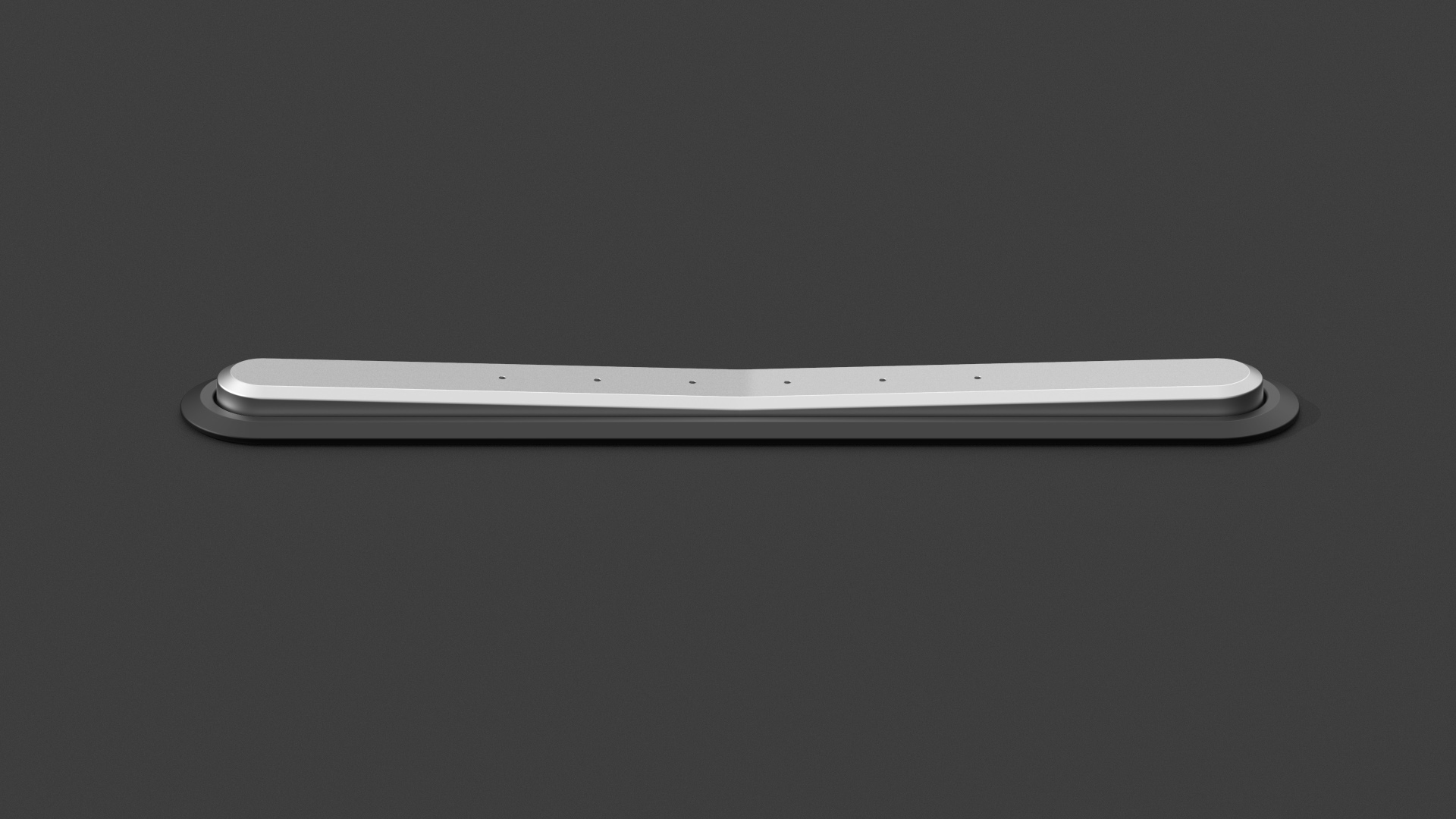 The switch combines all functions necessary for an optimally controllable sliding door system and acts as an intelligent component in a smart home system. While the door panels can be opened and closed intuitively with the slim rocker switch, the sliding process is visualized by the LEDs embedded in the metal.
The LEDs also function as an aid in darker lighting conditions and show maintenance functions and warnings. These functional elements add up to a system that makes no compromises in safety and is easy to operate and monitor.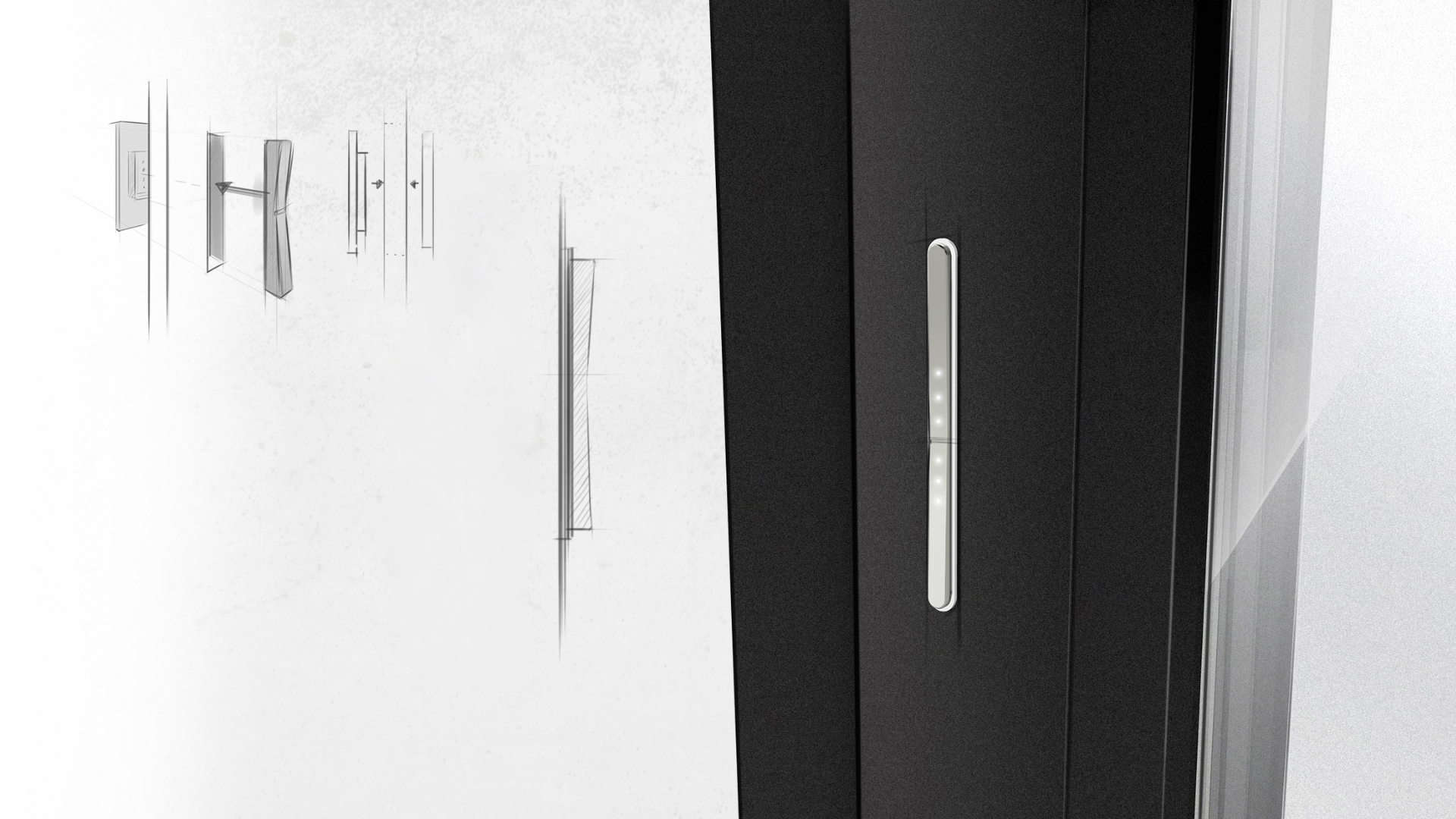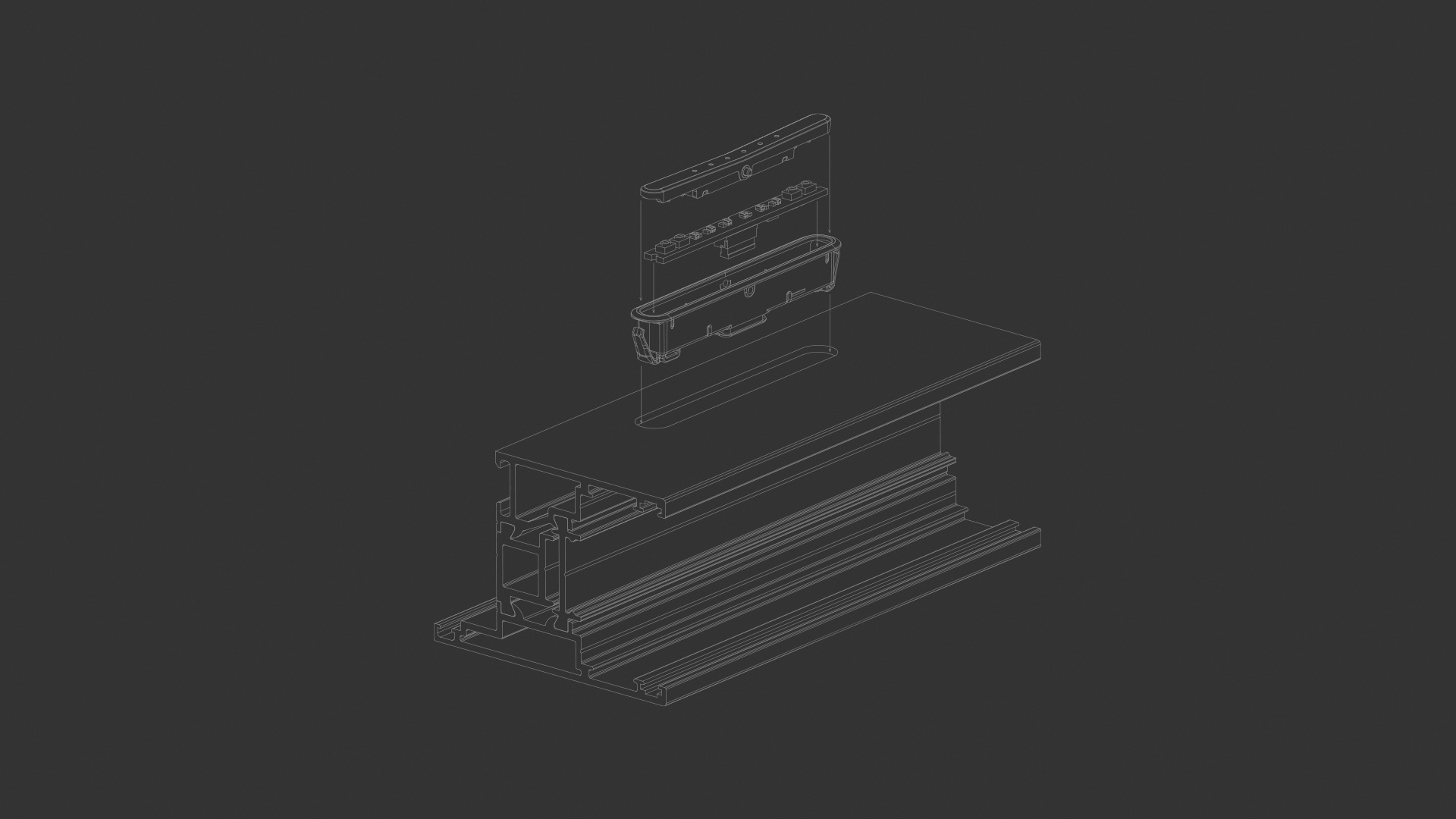 The switch is placed in the frame as a module and the different color and material options can meet the individual requirements of the house owner. Great importance was attached to implement the Schüco design language so precisely that
branding elements such as a logo could be dispensed in order to retain the simplicity and minimalist appearance – the switch is nevertheless unmistakably Schüco and becomes a contemporary and representative architectural highlight.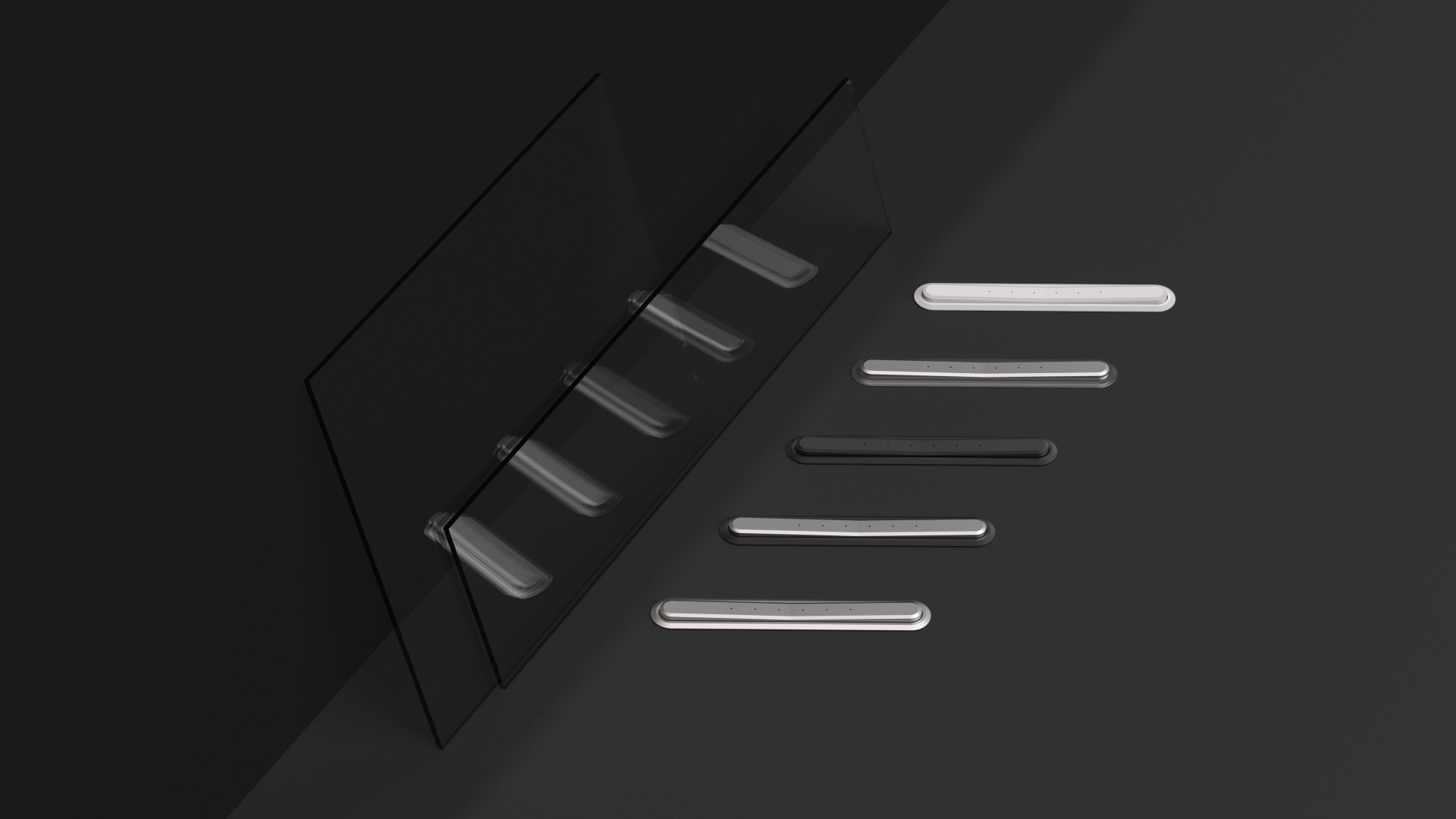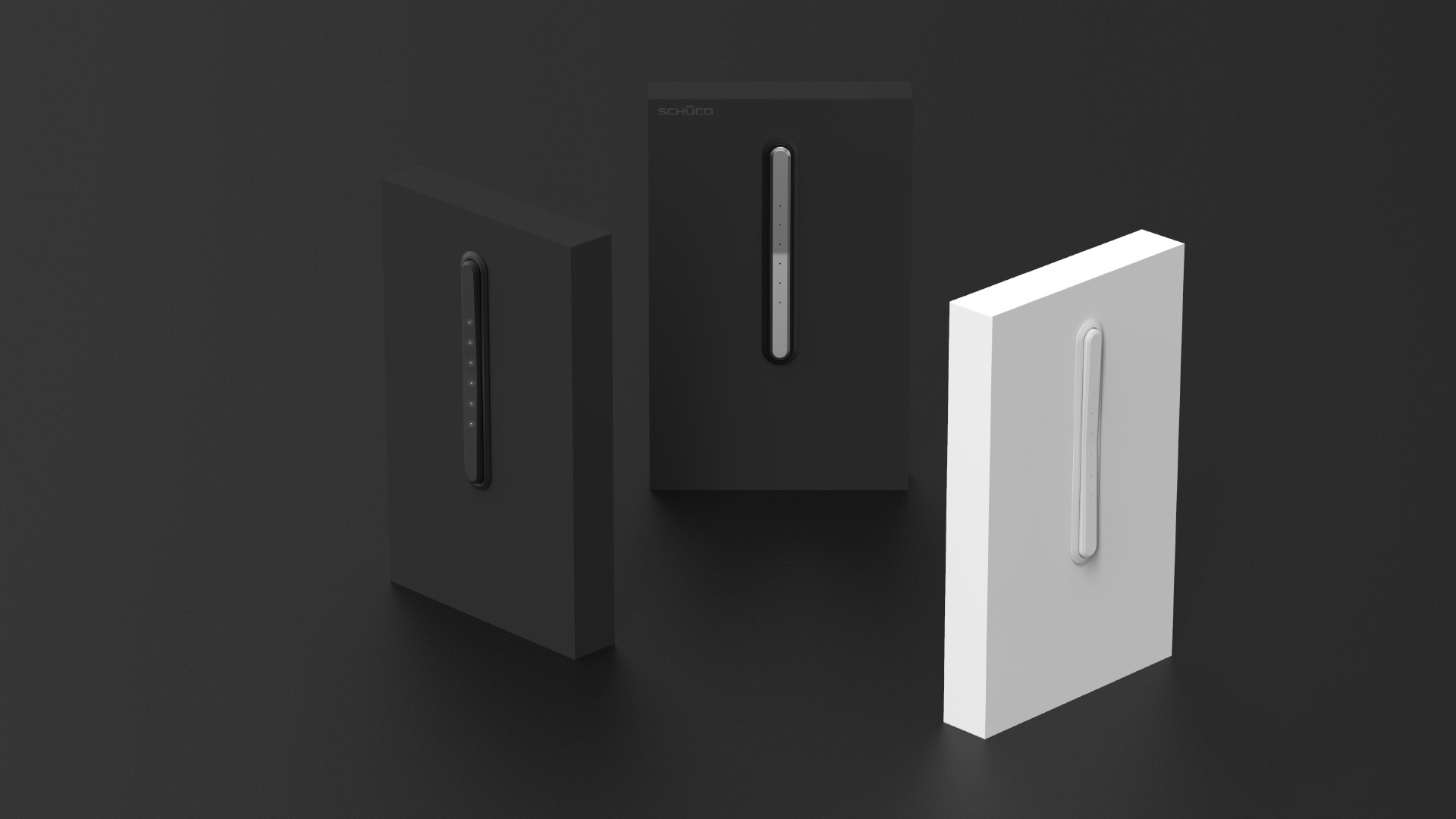 Like to hear more about this project?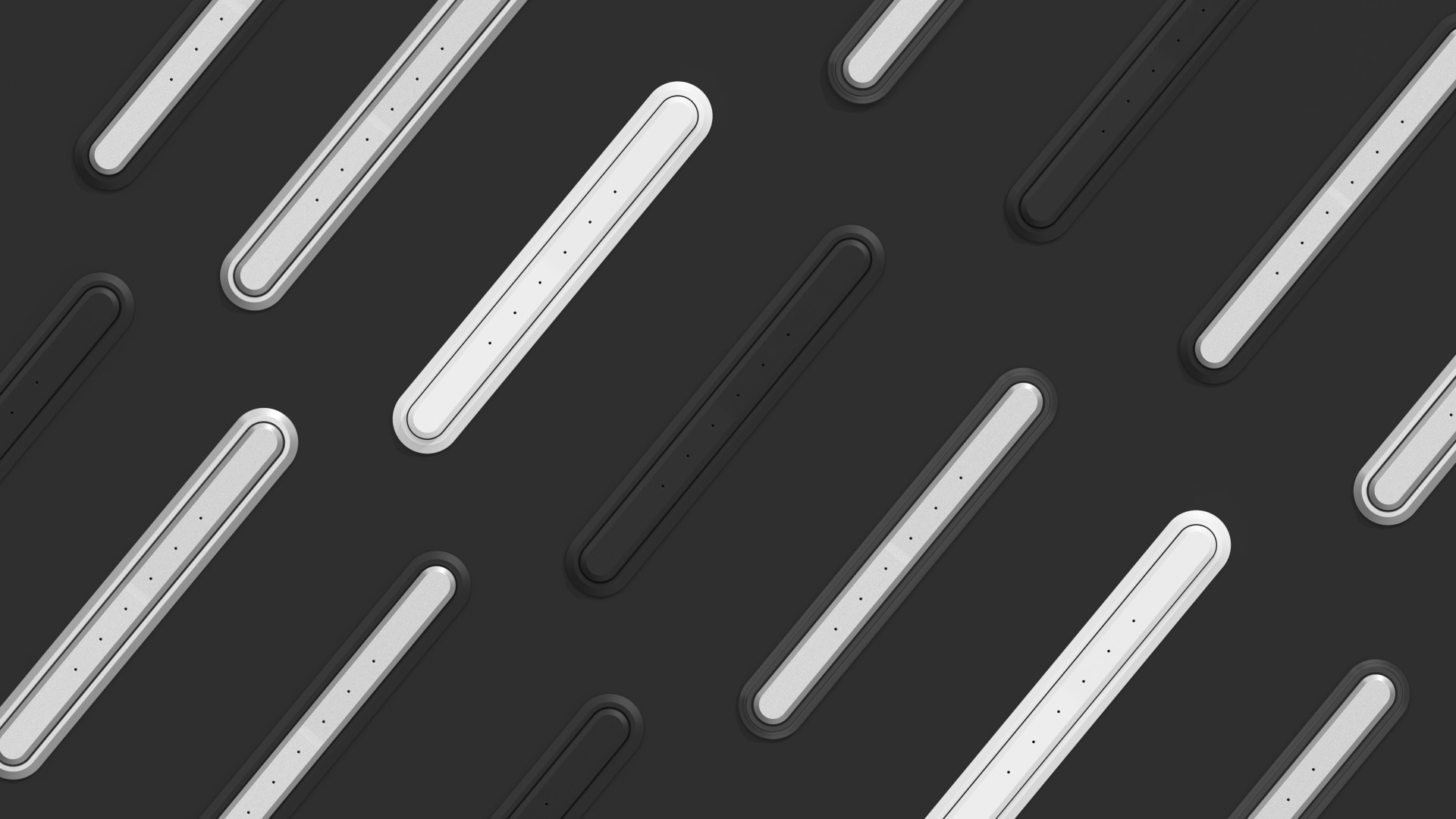 Related Work
How we improve the world.