VADER METAL CUTTING MACHINES

Machine Design | Industrial Design | Machining Tools

VADER stands for a new generation of industrial machines with modular design that is not only practical, it also sets new visual standards as a clever platform. This platform is based on a grid system on which standardized elements can be planned and assembled to suit the situation. This not only saves costs, it also meets the requirements of the new hyper-personalized services which are necessary in today's market.
With its clear design, bold appearance, and user-friendly touch screens, VADER's design is clearly future-driven and provides a glimpse of what industrial machines and factory halls will look like. The result is a unique product family that differs from the well-known solutions on the market and, with the consistency of its design, embodies a strong visual presence.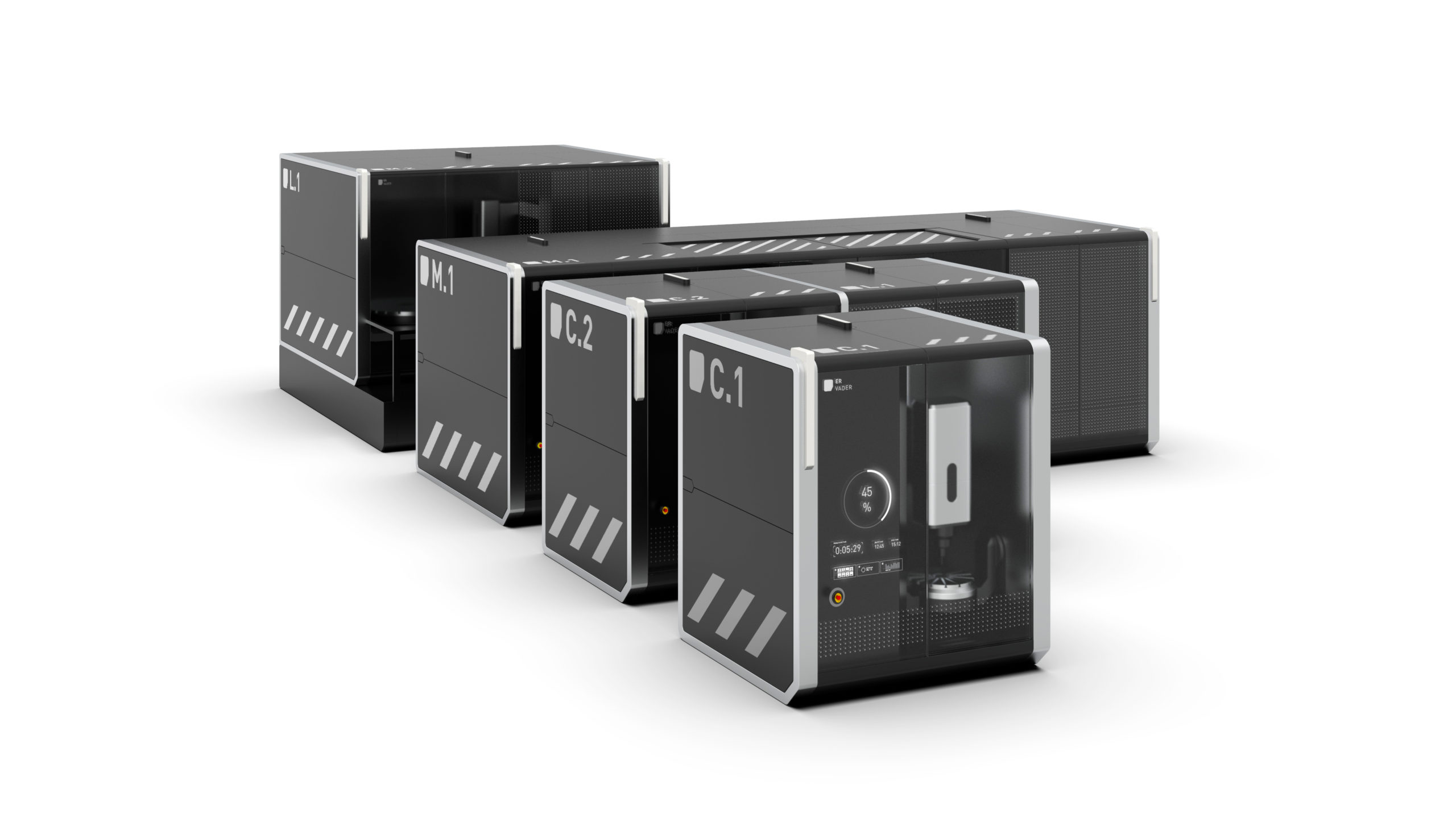 Modular Smart Manufacturing
Thanks to its modular design, the Vader system can be perfectly adapted to the specific conditions of a site or to changing production requirements. This modularity allows ad hoc combinations of different production chains and simplifies transport if the machine has to be moved or taken to a maintenance workshop.
For this purpose, VADER is based on a defined grid, which simplifies the planning. The defined sizes of the individual panels make it easy to scale the system and reduce the number of parts. The raw-metal sides function as the connection points of all modules. Different sizes and heights can be easily inserted into the grid. The panels also allow maintenance work and adjustments to be carried out quickly.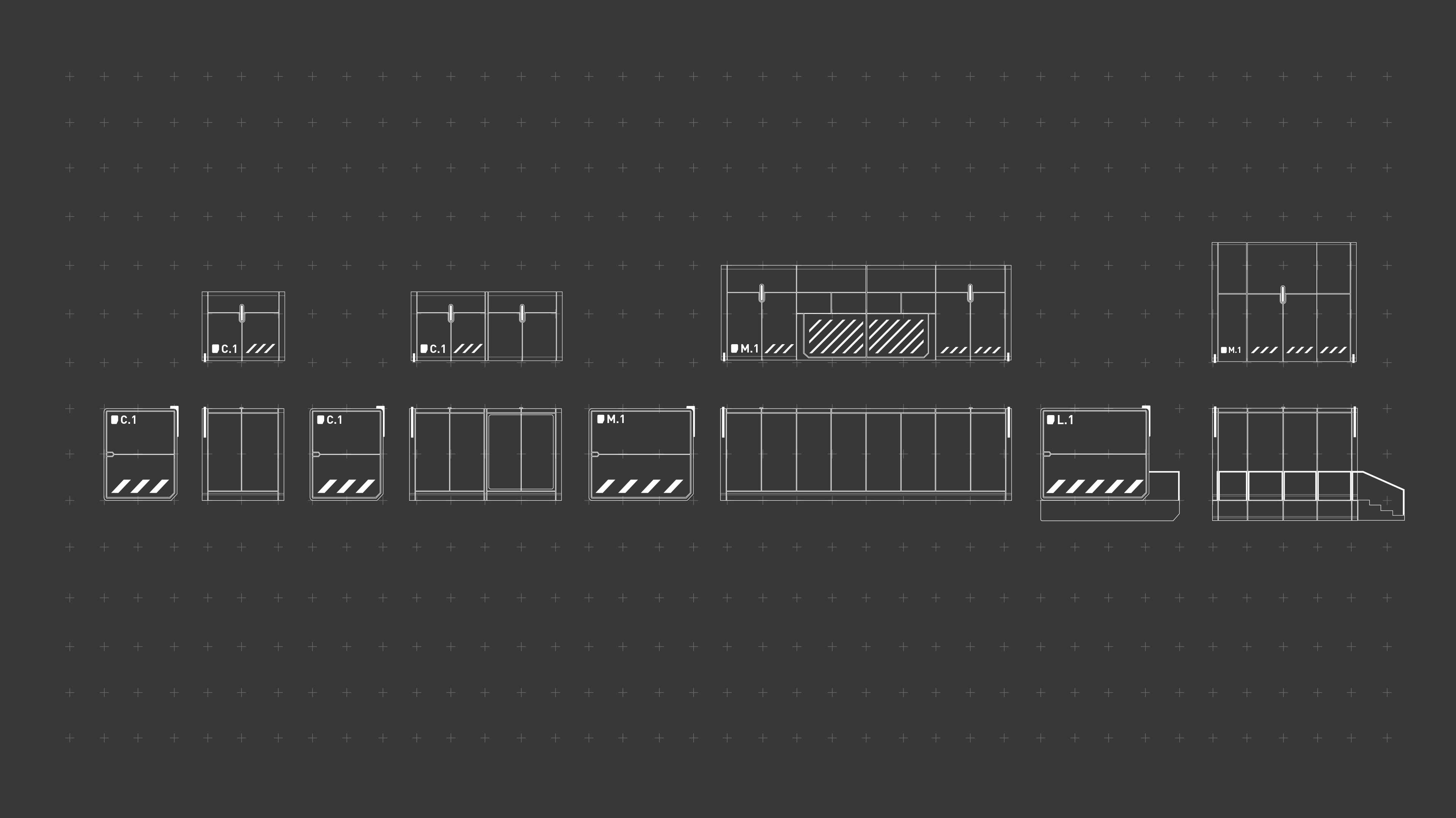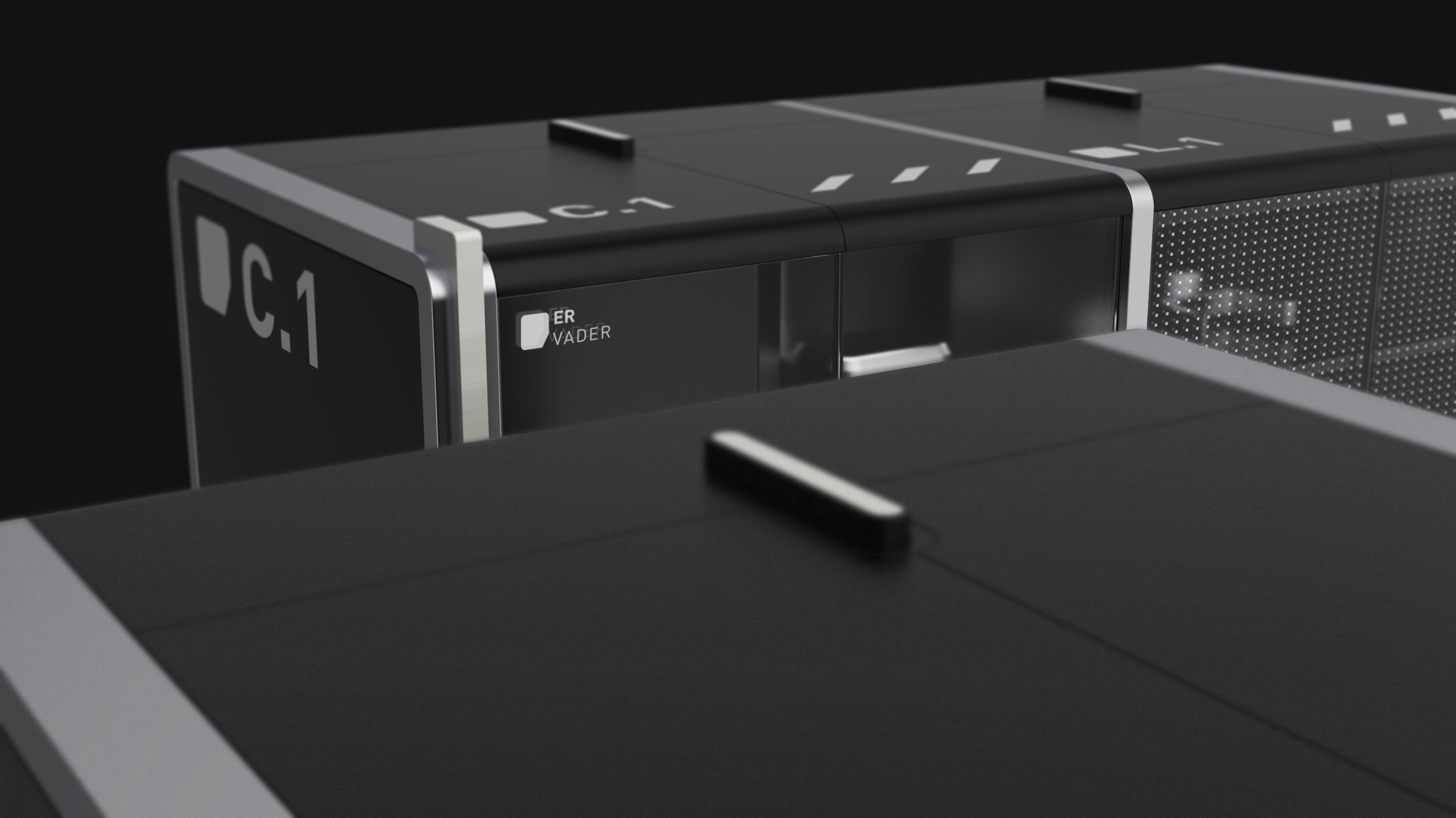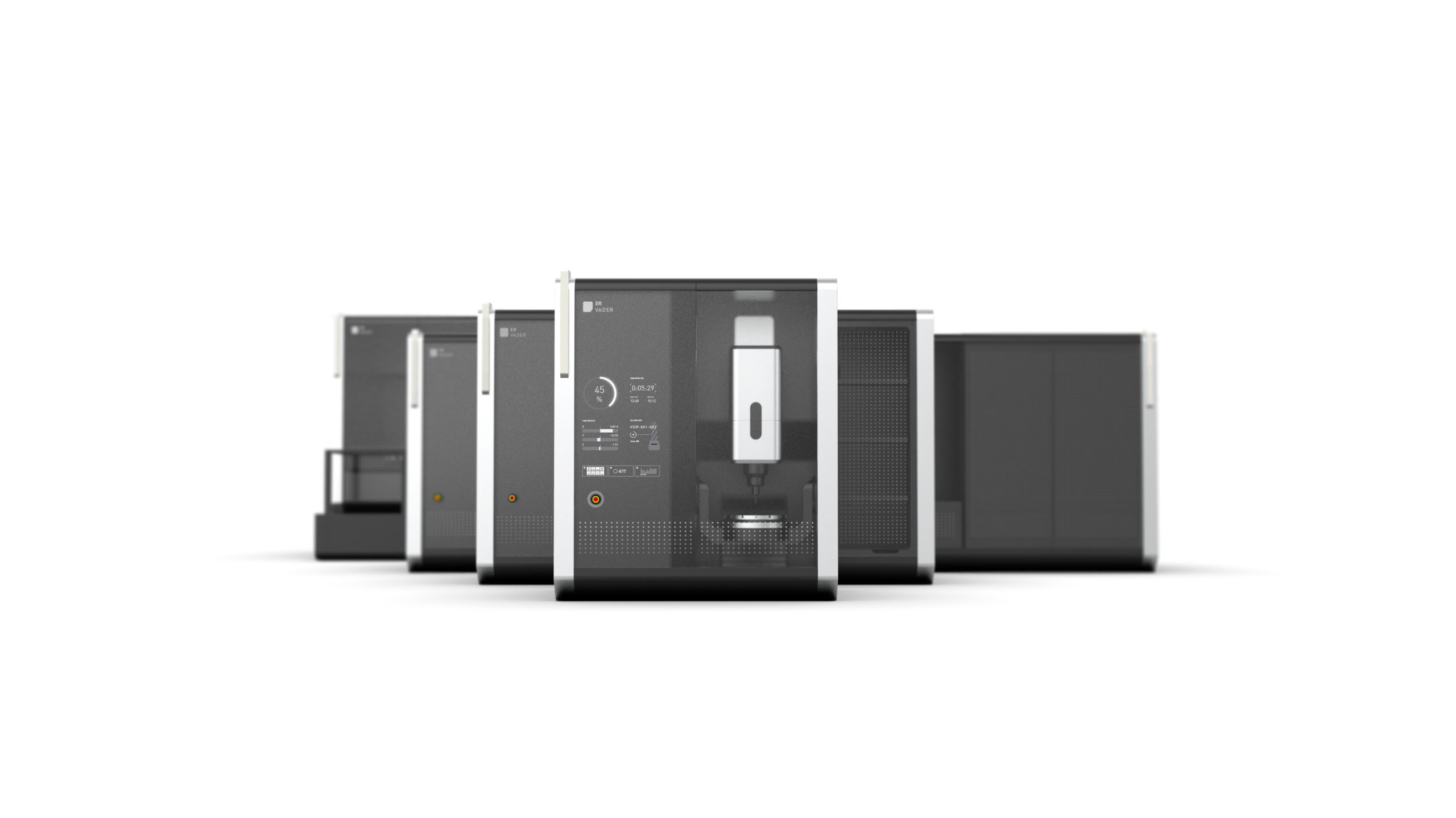 Each VADER module can be operated directly at the front of the machine. Here, the large projection surfaces on the safety glass ensure a clear, user-oriented experience. The status of each machine is thus clearly visible from a distance and can be controlled and monitored from any location by additional "second screens", such as tablets.
The generously dimensioned sliding doors made of safety glass are also an innovation and provide a lot of light and space in the working area. They allow an extraordinary visibility of the working area and the workpiece; the encapsulation allows a new level of security.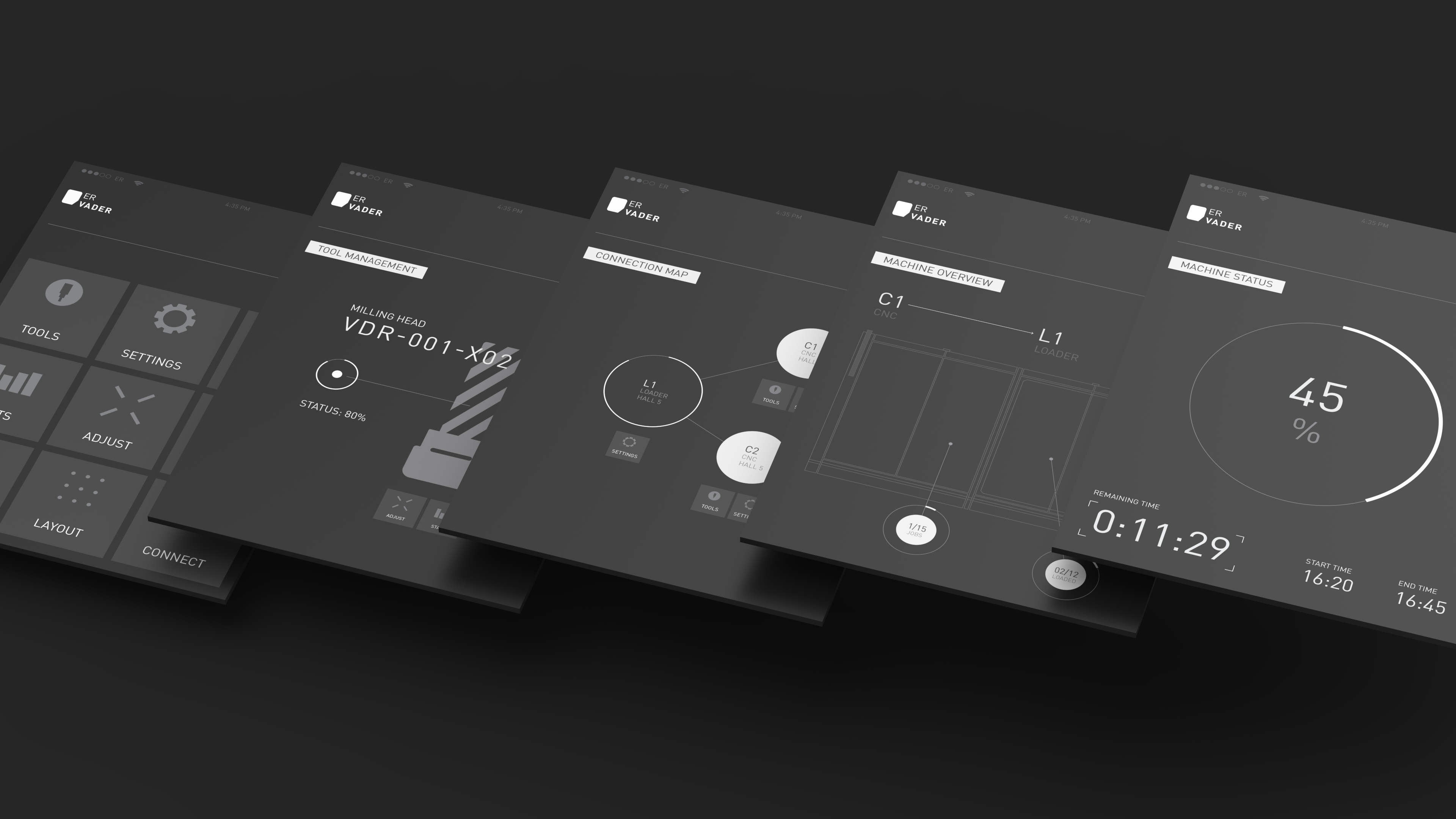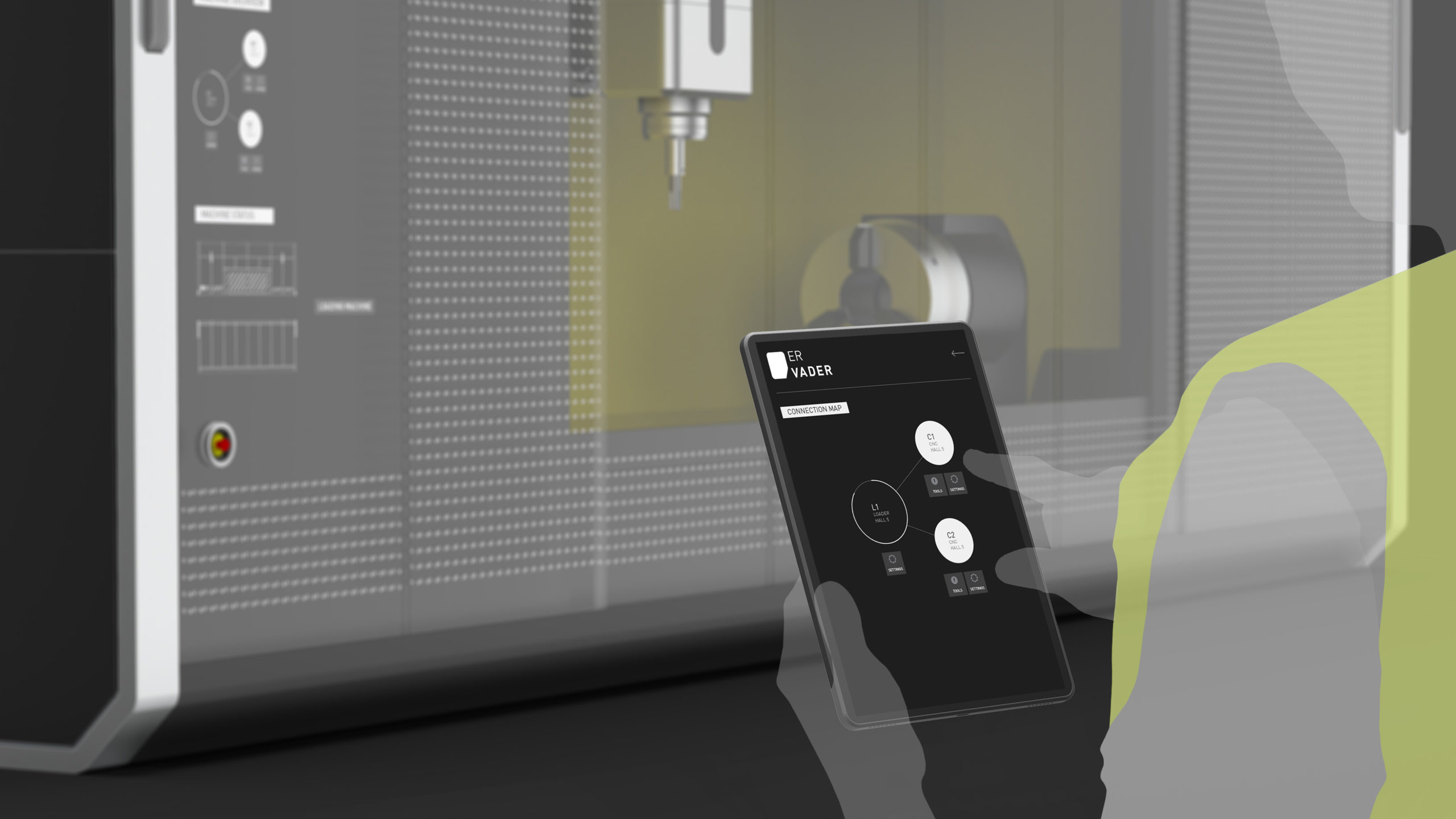 "Four out of five CEOs think that digitization will bring additional growth."
– Accenture
As there is a strong trend towards hyper-personalized services and products, VADER focuses on the greatest possible flexibility and can react quickly to changes, producing according to demand even under consolidation pressure in the platform market. This opens up new opportunities for profit maximization. As a result of ongoing digitalization, many industries have been able to upgrade existing technologies and improve efficiency but have often failed to realize their full growth potential.
In recent years, many medium-sized companies have been aiming for efficiency gains, while start-ups and large corporations have been able to open up completely new business areas through digitalization. The transformation to a digital industry has become a high priority for all decision makers.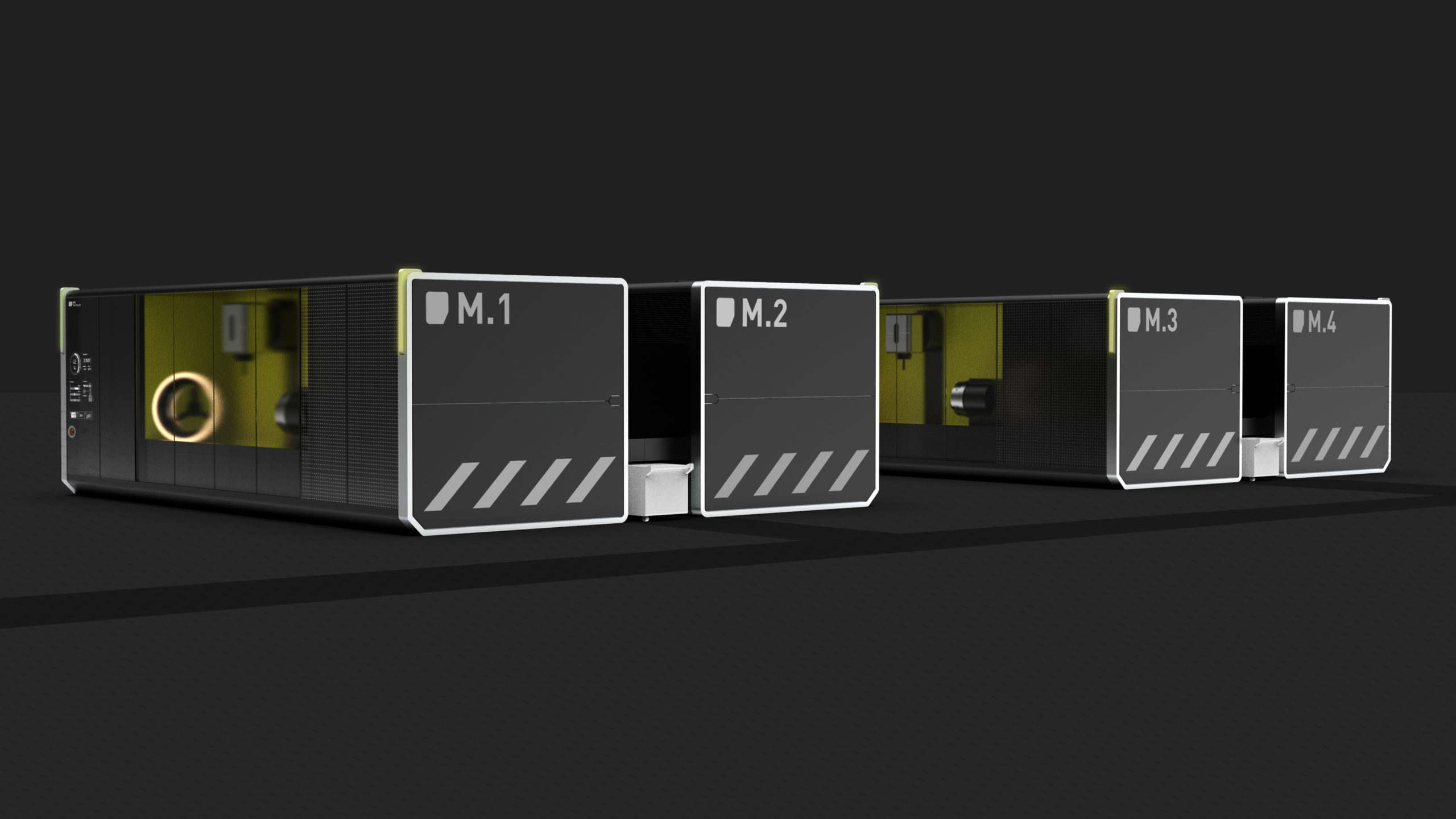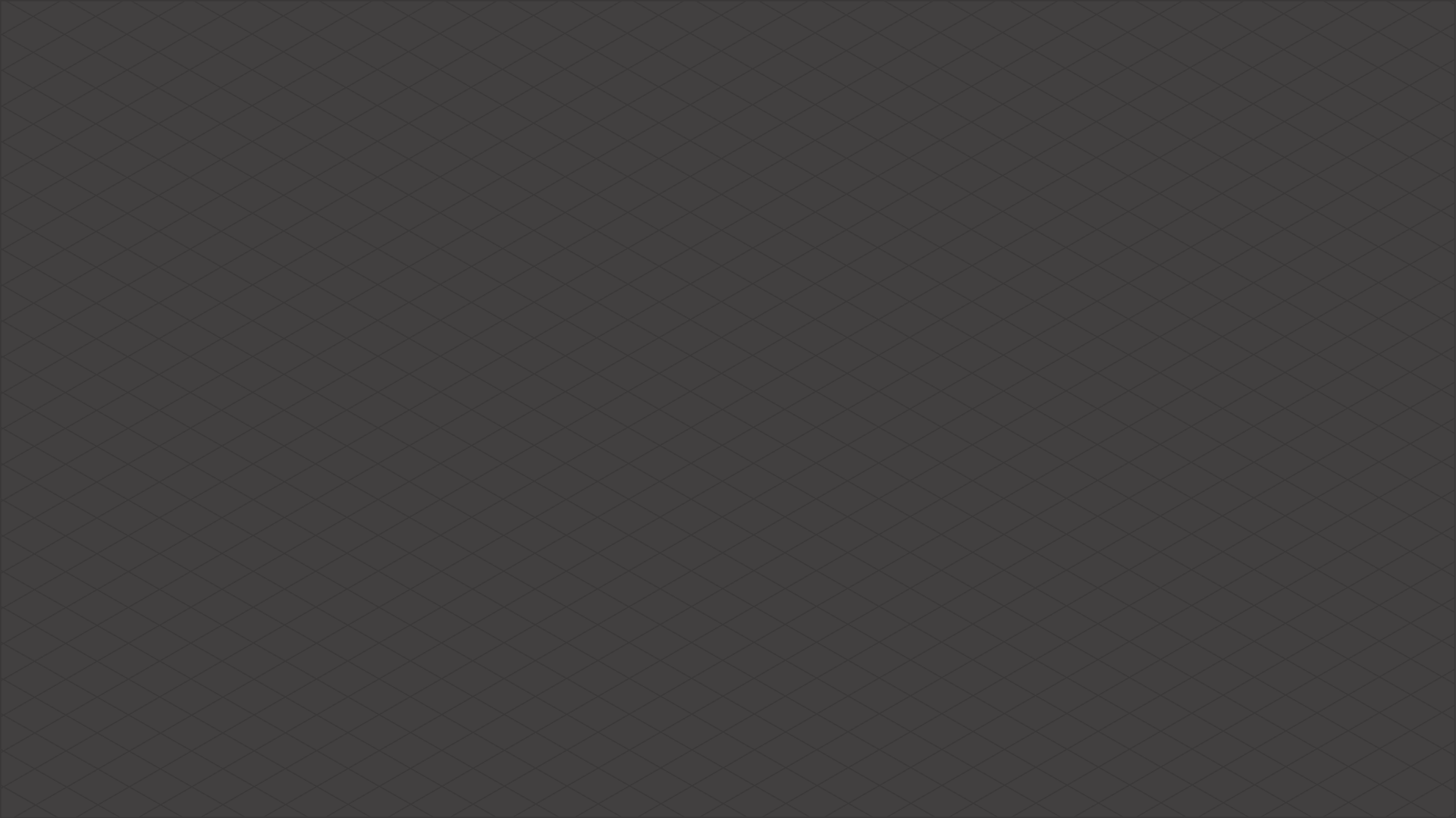 Like to hear more about this project?
Get in touch with Matthias Menzel (Creative Director)
+49 (0)211 15964350

Get in touch with Matthias Menzel (Creative Director)
+49 (0)211 15964350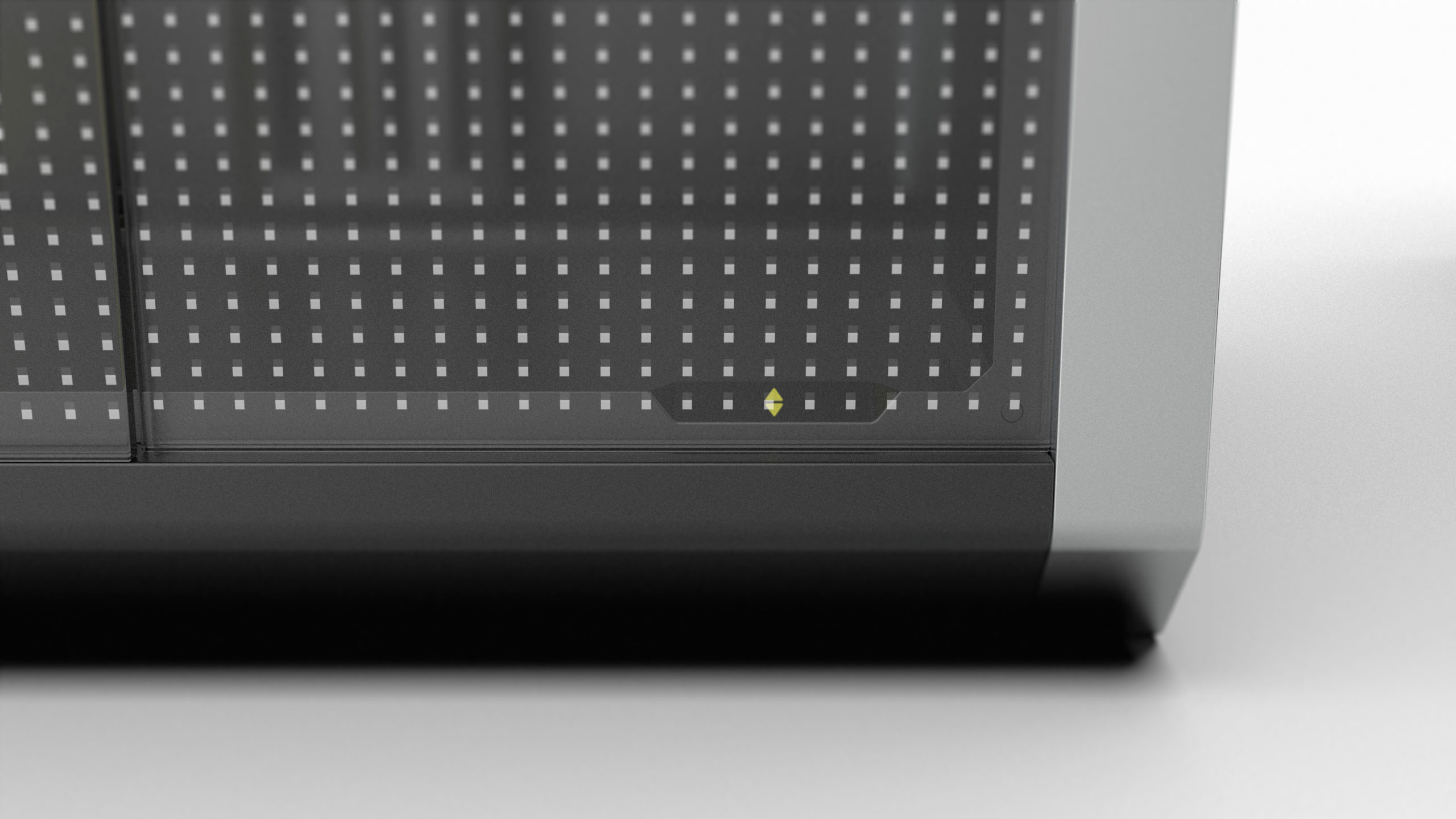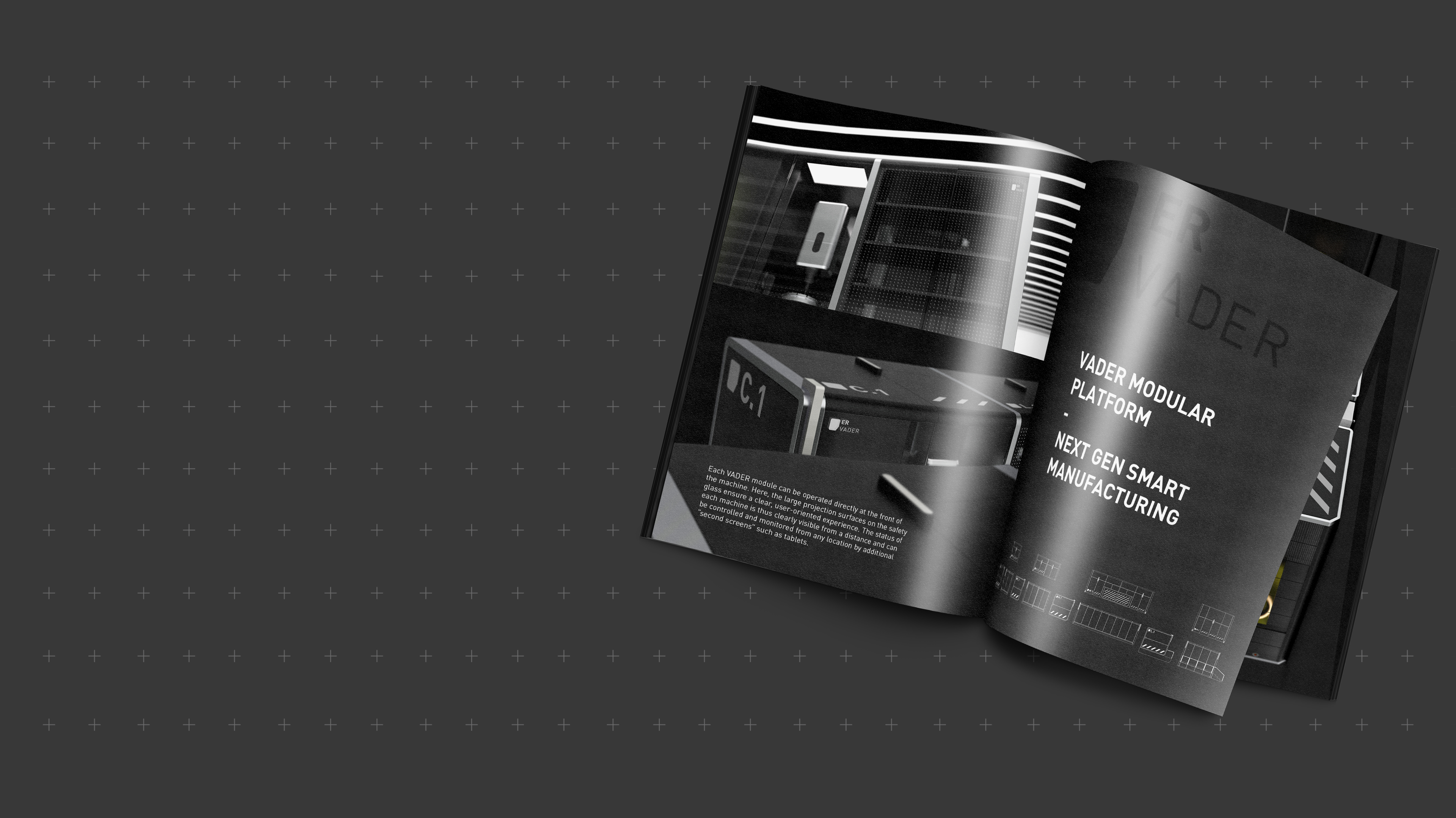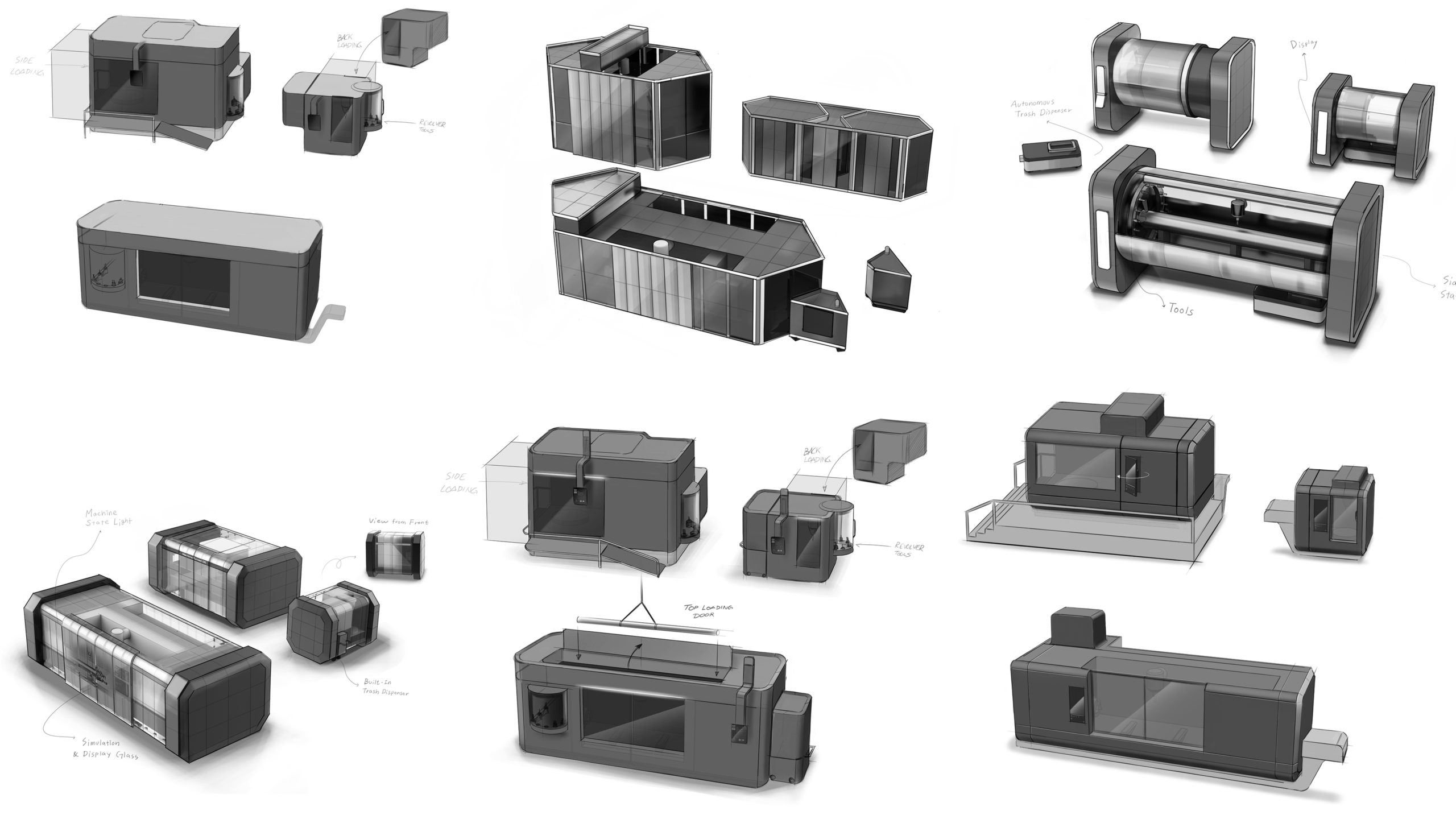 Related Work
How we improve the world.