GEDORE – WORKSTER smartline

How to design a modular system that organizes different kind of tools?
The GEDORE Group, one of the world's leading manufacturers of professional hand tools, places the utmost importance in the fact that their products stand apart from that of their competitors in terms of both reliability and innovation. This differentiation is also vital to their own approach to their brand identity – manufacturing "tools for life".
Thus Entwurfreich's goal in its cooperation with GEDORE was not only the high-quality design of the tool trolley but also to pay consideration to the company's special manufacturing process. Entwurfreich provided manufacturing concepts, detailed sketches, 3D CAD renderings and also made sure to protect design quality during the implementation process in order to achieve premium quality. Design, functionality and an unequivocal recognisability of the new GEDORE brand image are now core features of the new line of tool trolley. The WORKSTER smartline's reduced design stays true to the motto "Less is more – more room for what's important". Its high-quality details reflect the shape of the new GEDORE logo.
The result is a redesigned WORKSTER smartline – an intelligent system which organises all types of tools for diverse application scenarios. A steering handle ensures extremely smooth operation and control, so the tool trolley can be agilely manoeuvred through narrow workshop spaces – even with a full load. Rounded side edges minimise any risk of damage or injury. The versatility and customisability of the WORKSTER smartline makes it attractive to the widest range of customers – day in and day out it proves to be a reliable and robust co-worker in the rough and tough environment of the workshop.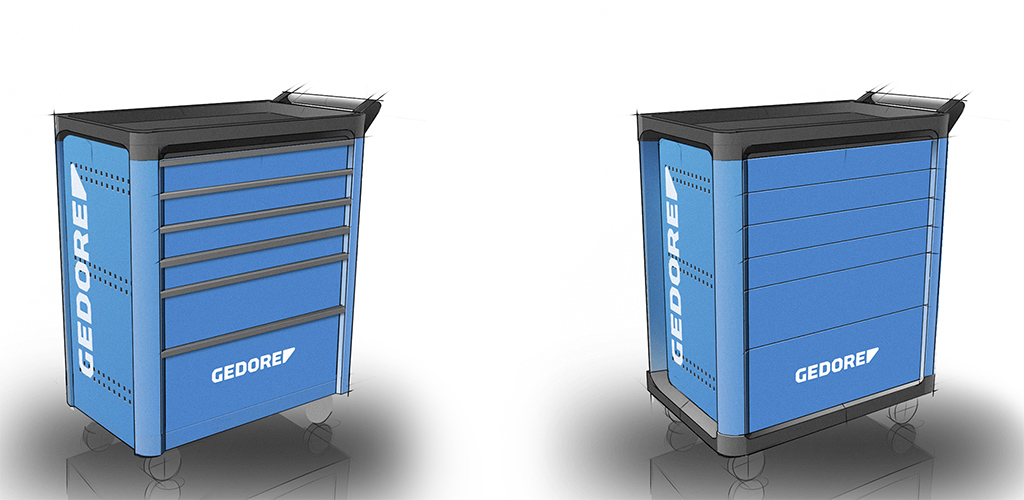 Like to hear more about this project?
Get in touch with Matthias Menzel (Senior Designer)
+49 (0)211 15964350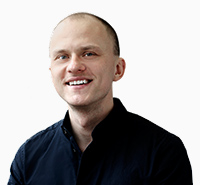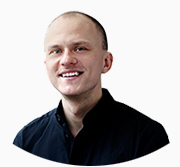 We executed following services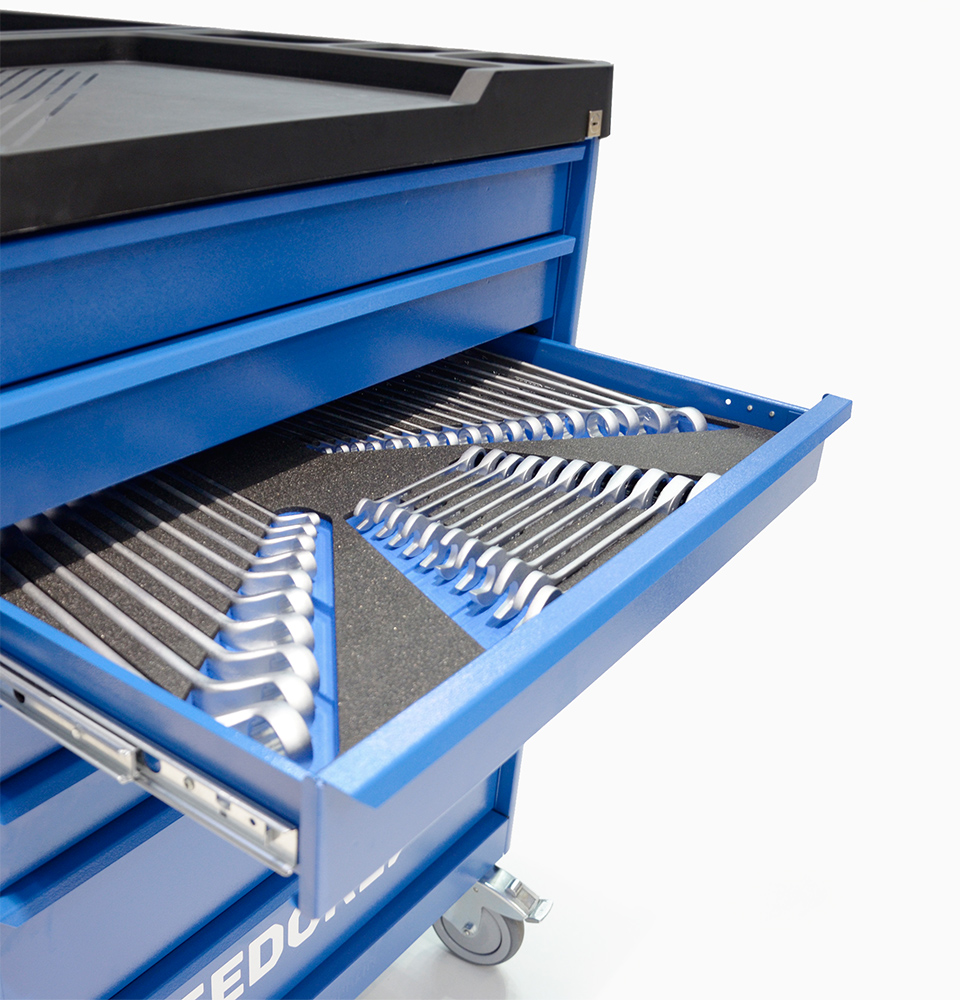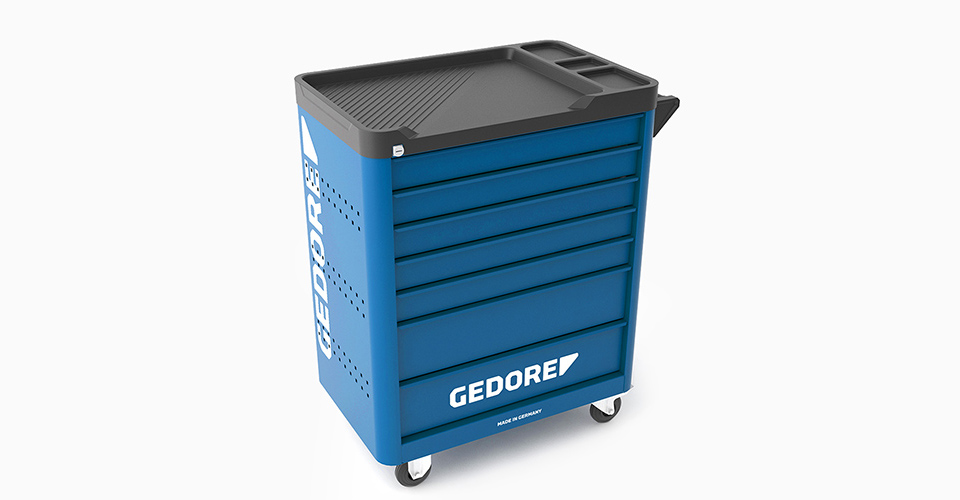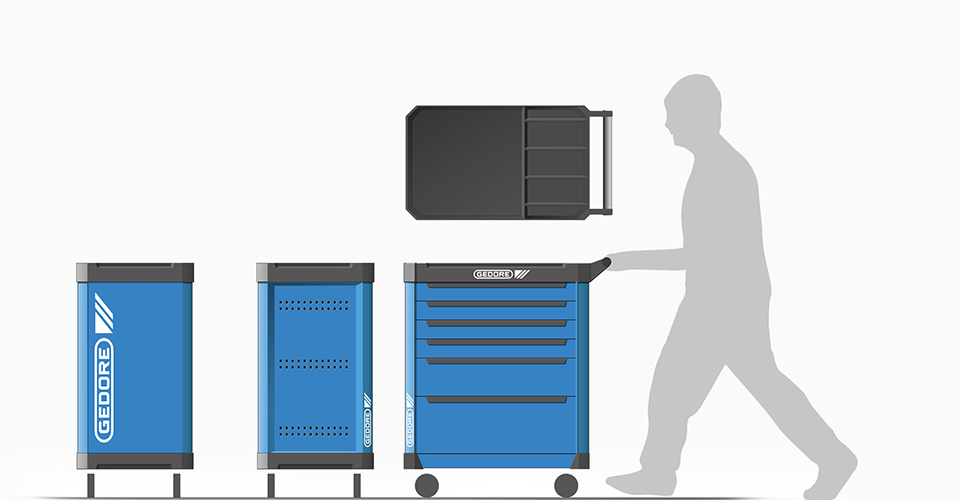 Related Work
How we improve the world.
Ready to get started?
Get in touch and we'll walk you through the rest.