E-Bike charging station in urban spaces
Be it for sports or leisure: e-bikes have gained visibility in the appearance of modern cities – and they are going to increase further. Currently, the favorable experience when using an e-bike can come quickly to an end, as a spontaneous charging process downtown is close to impossible.
We at ENTWURFREICH have picked up this user need and have developed SMARTPOLE, an urban charging station utilizing already existing electric supply networks and light poles. Thereby allowing substantially greater flexibility during installation than existing solutions. Focus of the design has been put on the highlighted opening in the center of the charging pole, to assure a safe and ergonomic locking of the bike. SMARTPOLE is consciously architectonic and minimalistic in design, to best integrate in the modern urban appearance.
The modular construction allows in the base variant (without electrics) to secure and park classical bikes or to extend the base pole with a light pole.
A supportive app keeps the SMARTPOLE user at any point in time informed about his personal charging state and about the remaining charging time. Furthermore, availability of SMARTPOLEs are brought to attention, to avoid targeting already used ones. SMARTPOLE impresses as an innovative mobility concept through seamless integration into the urban space. In line with gaining an optimal user experience it allows for a trouble-free spontaneous charging process at your discretion.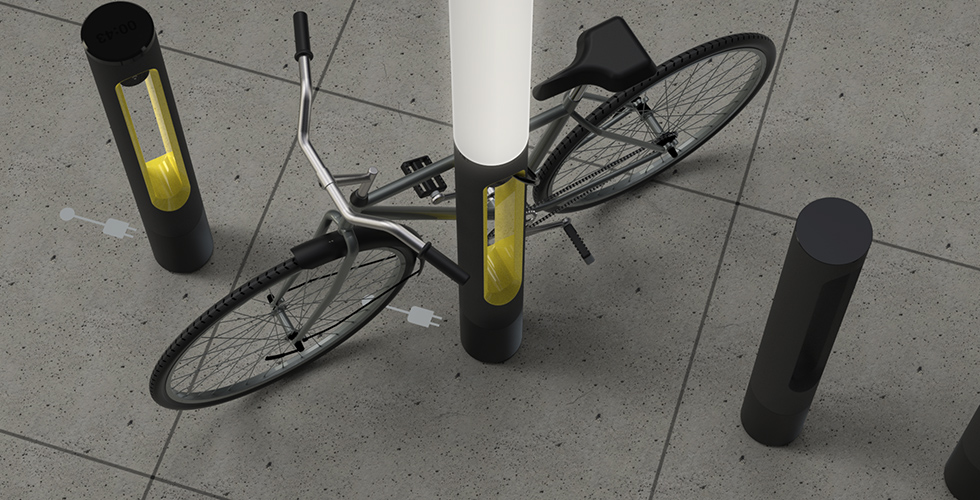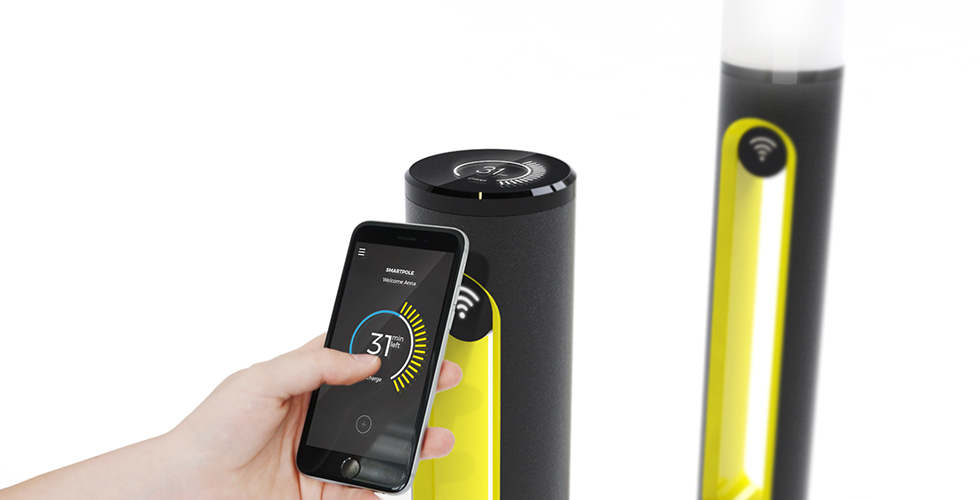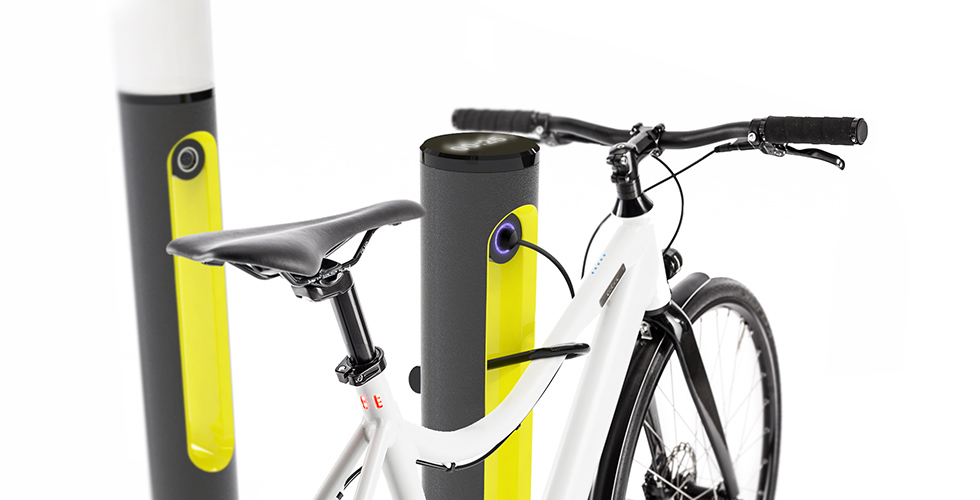 Like to hear more about this project?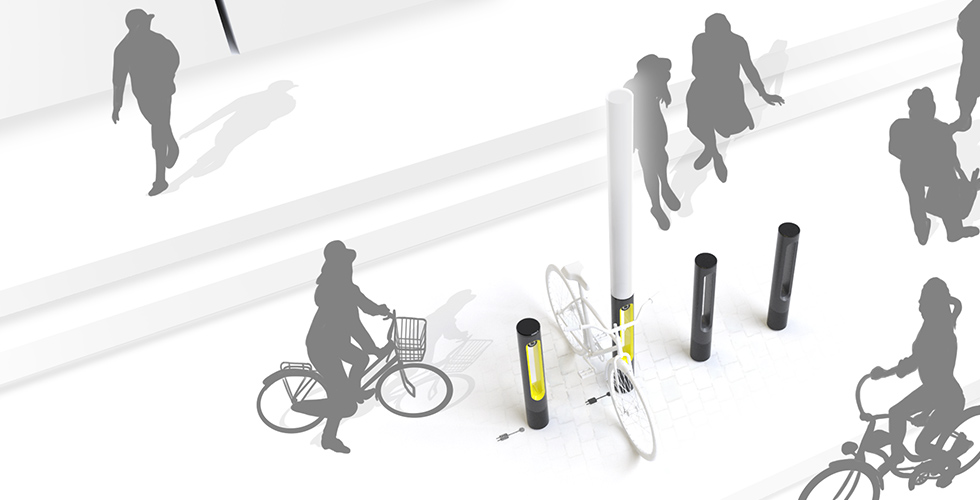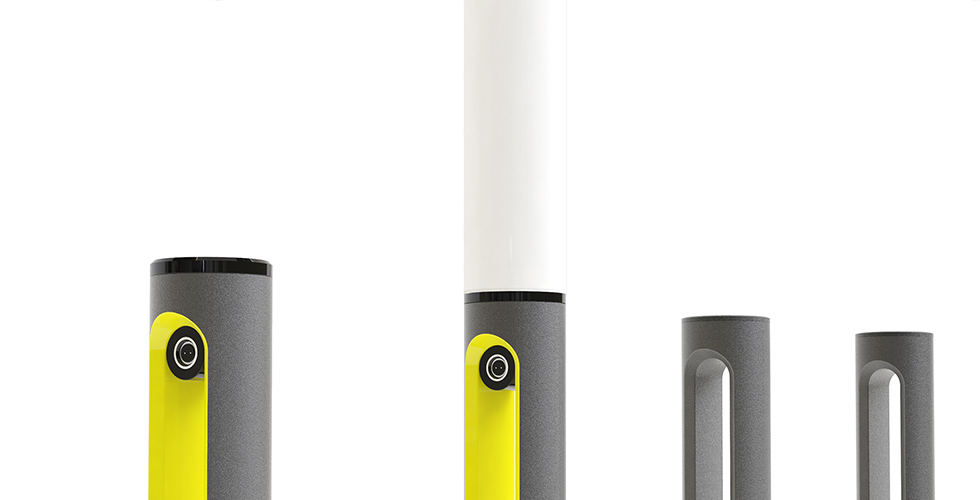 Related Work
How we improve the world.