A better way to take medication
The daily administration of medication is something that should be effortless for patients. Instead, the goal should be to smoothly and subtly integrate this process into the daily routine – which is currently not the case, unfortunately. It can be especially confusing when taking several different medications with different dosages. This produces insecurity in the patient and can even endanger their health. Many medication and pill management systems are often not very practical and sometimes even store medication unsuitably – for example outside of its protective blister packaging.
Based on these facts, AMTS and Entwurfreich have developed a significantly improved product concept for the mediTimer system.
Organisation – inside and out
In order to attain an optimal customer experience, a large number of product concepts were developed based on extensive user research and market analyses. The final result is a medication system which produces a completely new and improved application scenario and has achieved excellent results in various usability tests.
Linear, secure and perfect administration is achieved through the mediTimer's modular system: the individual boxes are positioned one after the other and shifted to the back after each usage. Medications remain in their original packaging, protected against oxidation, sunlight and interactions with each other. The mediTimer's individual compartments have been kept as small as possible, yet offer sufficient space for pain and breathing medications in liquid form. Once the mediTimer has been initially filled, the patient no longer needs to worry about the correct medication for a longer period of time.
In order to ensure the taking of the proper medication at the correct time, the labelling of the respective medication compartments can be individually adapted. Outdated systems only divide medication into morning, noon, evening and night – not taking into consideration that many medications must be taken well before or well after mealtimes.
We executed following services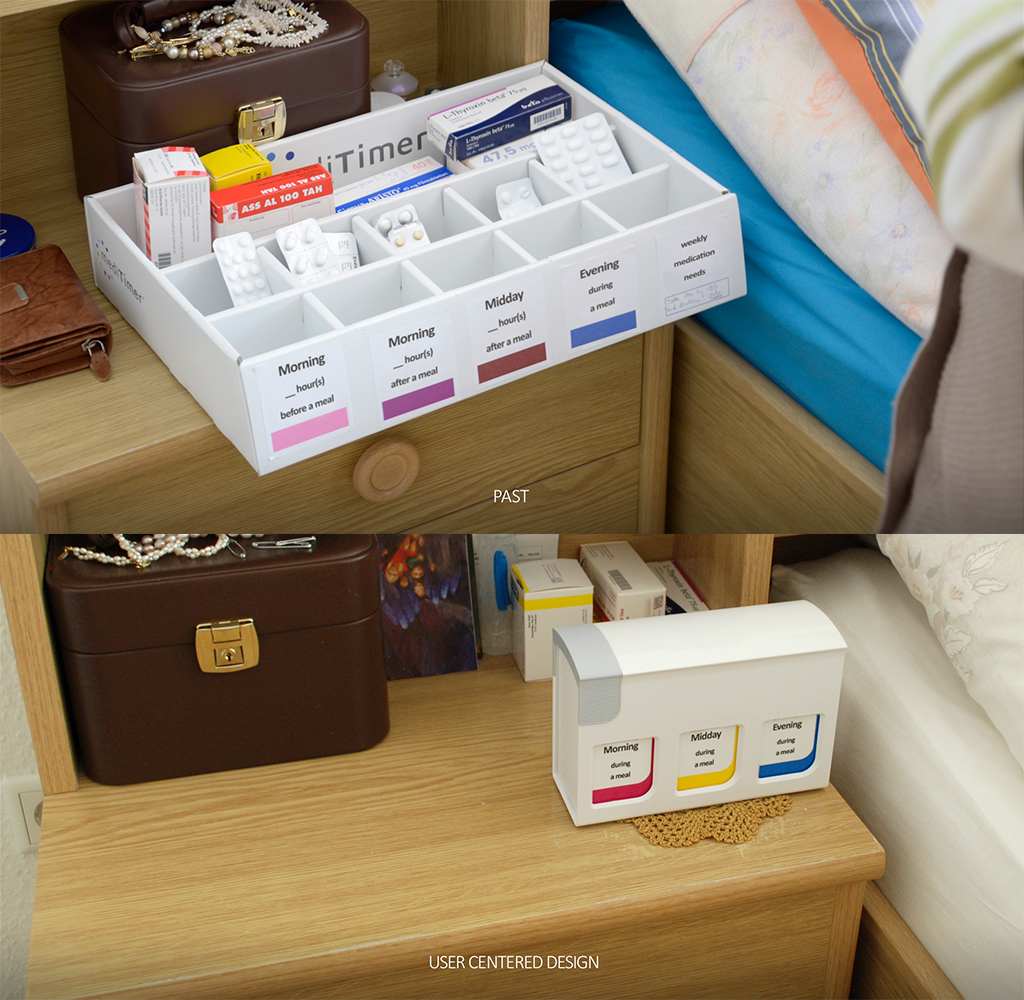 Would you like to know why this is more than a pillbox?
Get in touch with Torge Martens (Designer)
+49 (0)211 15964350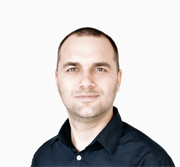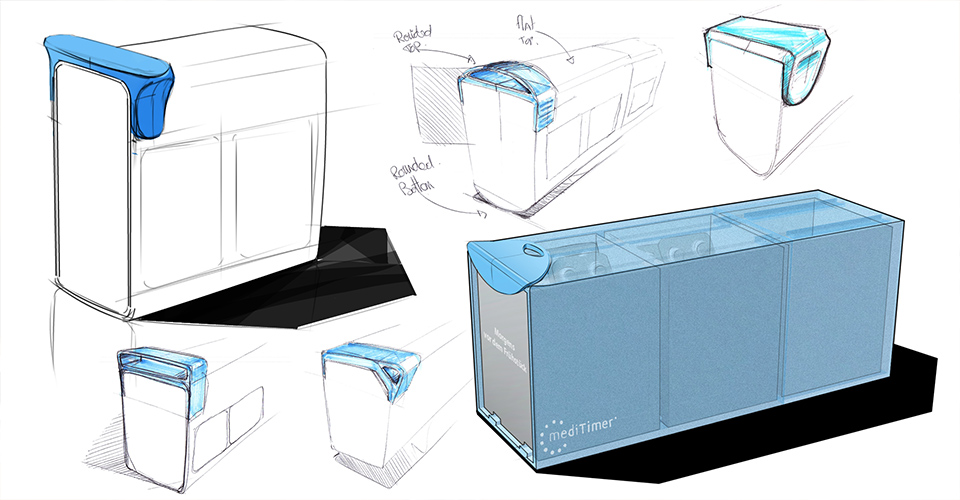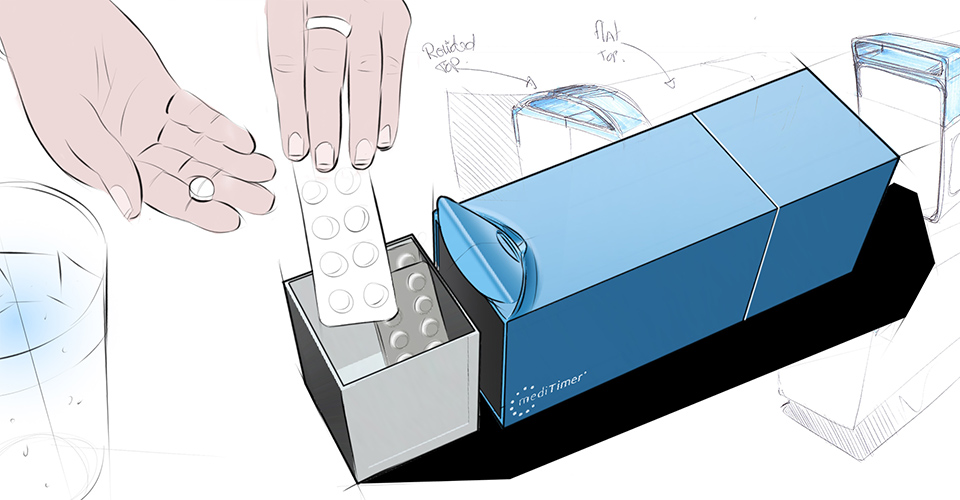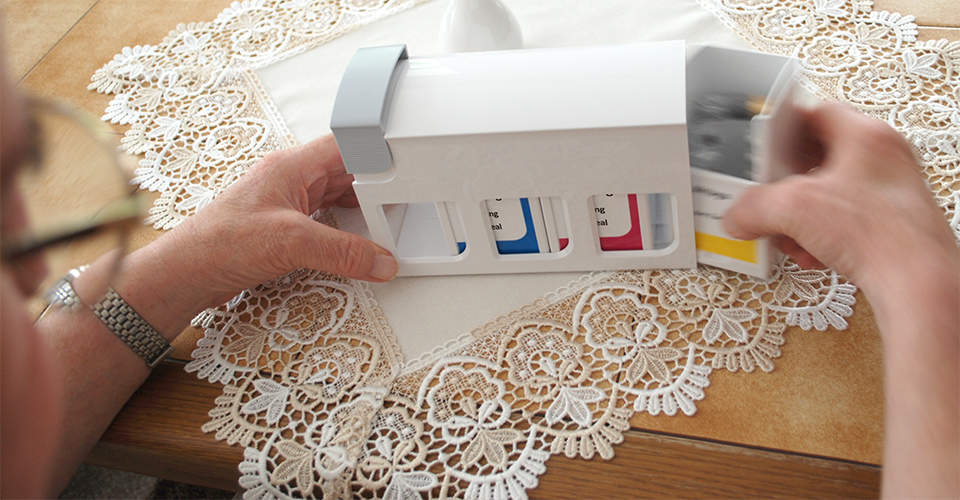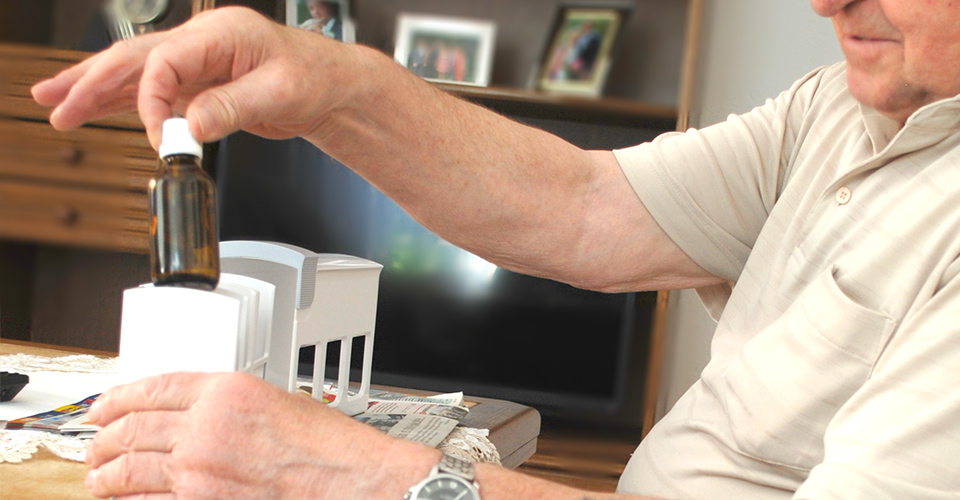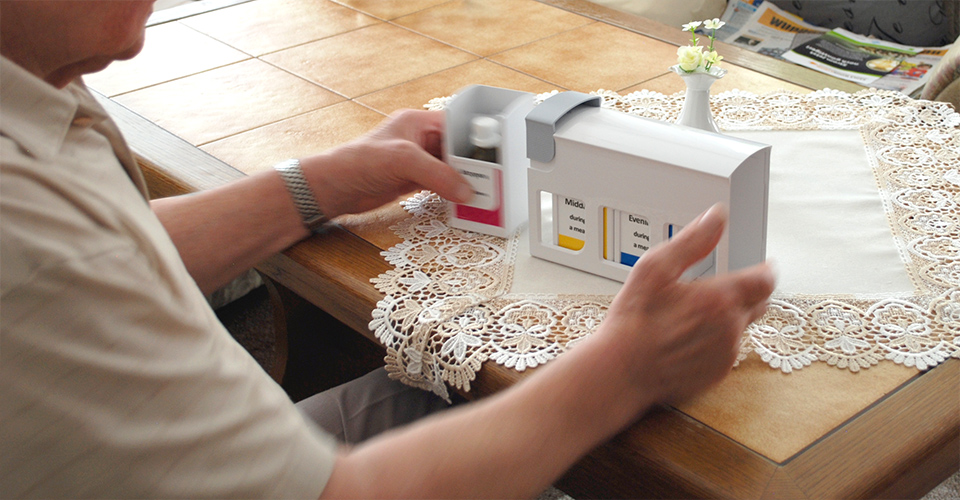 Related Work
How we improve the world.
Interested in more?
Get in touch and we'll walk you through the rest.